Traveling to Belgium and its capital Brussels, is a good option for those who want to travel to a European country that is known for its high standard of living and the great cultural heritage that the country enjoys.
In this travel guide, you will find all the necessary information to move freely through Belgium and its capital Brussels. most important cities for tourism. You will also find important information about mobility and transportation resources.
Moreover, if you are going to travel to Belgium, we will tell you the places you should not miss, and numerous activities to make your trip to Belgium an unforgettable one.
Much more than a European political centre
It is a small country but, traveling to Belgium never fails to leave a great impact on all its visitors. Belgium has many and varied tourist attractions from medieval cities, abbeys where monks run their own breweries, hills, beautiful forests, and the famous battlefields of the First and Second World War. Without a doubt, whoever travels to Belgium is left in awe. It is a good tourist destination to go with family, children, partner or even with friends.
The country is located in a privileged point of the world map; its central location makes it a perfect place for those who want to visit the country for tourism.
The capital of Belgium is Brussels, which is 85 minutes from Paris, less than 2 hours from London and 2 hours from Amsterdam. For those who want to travel to Belgium and know the country apart from its capital, should know that the cities of Liege, Namur, Tournai, and Bruges are about an hour from Brussels by train.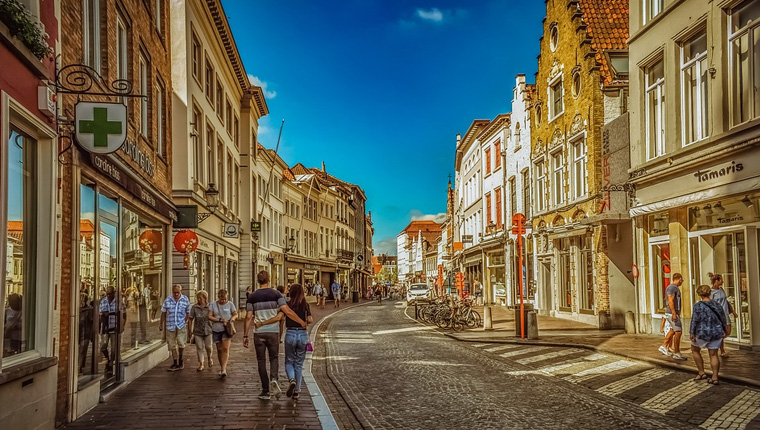 Travel to Flanders, Belgium
In a way, Belgium offers two countries in one. The north is Dutch-speaking, and the region is known as Flanders, where the tourists find cities rich in cultures such as Antwerp, Bruges, and Ghent. Its architecture is generally well preserved, Gothic and Baroque style, has picturesque canals, cobbled streets, and the best chocolate in the country.
The landscape of the Flanders region is flat without great charms for mountaineers but hides a secret jewel: Het Zwin. This natural reserve on the North Sea coast is home to thousands of migratory birds, and in summer it is full of zwinnebloem (sea lavender).
Trip to Wallonia, Belgium
In contrast to the flat landscape of Flanders, Wallonia, the French-speaking region of Belgium, features the wooded hills of the Ardennes forest and the wild landscape of the Haute Fagnes, which is home to many rare animals and plants. The Wallonia region is the most attractive for hikers, cyclists, and canoeists, as well as those interested in World War II.
Discover Brussels, the heart of Belgium
The cosmopolitan capital, Brussels, is a major tourist attraction. Although small, it has much to offer for out-of-towners. Traveling to Belgium results in much-needed peace, where you can escape the daily routine, with a weekend in a Belgian city. You can also plan a true self-discovery trip through Belgium.
Discover a host of activities, museums, excursions, gastronomy, and points of interest that will make your trip an unforgettable experience.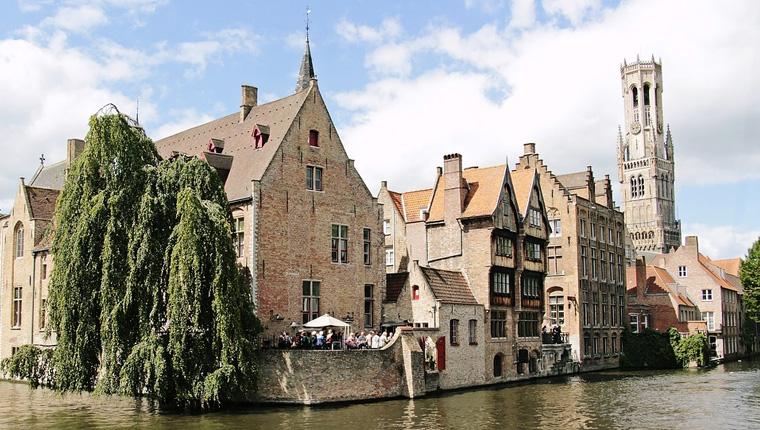 Why travel to Belgium?
Gastronomy, museums, villages, society…
And if you are wondering why to go to Belgium for tourism, we will tell you in this post more than one reason. It is not only interesting to travel to Belgium for its towns and cities, but it is also worth going there for its museums, for its meals, for its beer, for its landscapes, and most importantly for its people… It is for all this that Belgium is not only a trip that can be enjoyed with your soul mate, but you can travel with friends and family. It is also highly recommended by those who like to travel alone since tourism in Belgium is very abundant, and the country makes it easy to meet a lot of people.
And if you're afraid to travel to this beautiful place because of its climate, don't worry, because even if it's a city in central Europe, the weather in summer is very pleasant. It's not as hot as the Mediterranean. But going during the winter can also be fascinating for all those people who like to enjoy the cold and the snow since these beautiful villages hung with snow can give you an amazing vision of the country.
Belgium, simple cosmopolitan charm
Going to Belgium is to let yourself be carried away by the charm of this country bathed by the calm North Sea, a country proud of its heritage and its monarchy, a country that through a tour guide you will unfold in mysterious ways.
To travel to Belgium is to spend a simple afternoon observing its Flamenco art, it is to discover that it has an almost underestimated magic; and if you spend your holidays there, you will discover its fabulous architectural legacies such as the Antwerpen-Centraal train station, or its delicious neighboring villages. Belgium is about letting yourself be carried away by the simple charm of the cities that know how to combine the cosmopolitan advance with the quietest tradition: a dream dinner tasting in the kitchen where the French touch is mixed with the German, its mussels with French fries, its Duvel beer, its classic chocolates.
Traveling to Belgium also means that you can discover the wonders of its cities. Its cities are closely located to each other, and you can just take a train to discover Brussels, the capital of the European Union.
You can also plan a small getaway to Antwerp, that magnificent city with its Art Nouveau mansions, or the always fascinating Bruges, eminently medieval, with its magical fields tinged with poppies, or its historic center which was declared a World Heritage Site by UNESCO in the year 2000.
Why doubt it? Traveling to Belgium is getting carried away by the senses of one of the historical areas that represent the true spirit of Europe.