Around this time of year, as the weather gets colder and colder, many of us crave some winter sun. The dark nights and short days can be draining at the best of times. Sometimes, all we need is an retreat in December to recalibrate ready for the new year. It can be hard to decide where to go, with weather and convenience in mind. At just a 4 hour flight, the Canary Islands are a hub for British winter escapees. Gran Canaria, Tenerife, and Lanzarote are all honey pots for travellers. What's bringing them over, you may be wondering. It's the Canary Islands weather in December of course! If you're looking to sunbathe under the winter rays, the Canary Islands may be just what you're needing.
Here's what you can expect from Canary Islands weather in December…
---
Temperature
Lying in an area known as the 'temperate zone', the Canary Islands are definitely an improvement on the UKs temperatures.
Brits are used to wandering around in temperatures as low as 8°c in the daytime. Along with bone-chillingly cold night time temperatures of 2°c or lower. So venturing out in the Canary Islands weather in December may come as a shock!
Highs of 22°c are common in the day, with 16°c nights and evenings. So whip out your bikinis or trunks, a beach day is on the horizon.
If you decide to take advantage of this island escape, bringing along a light jacket or jumper would be a smart move. Just so you don't get caught out cold on an evening walk!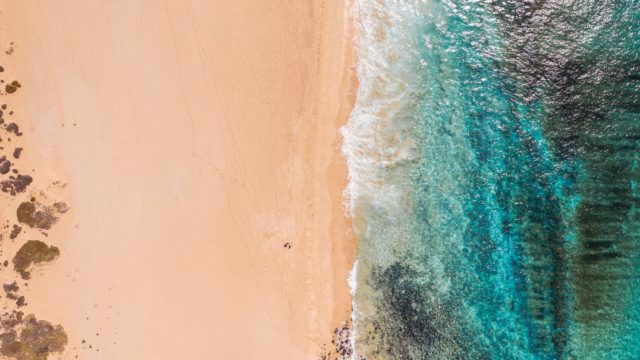 Sunshine
Spain is known for its intense sunshine, beating down on holiday makers from near and far. As a Spanish archipelago in the Atlantic Ocean, the Canary Islands match this envious reputation. In fact, with the Canary's being further south than their mother country, their sunshine is stronger!
When it comes to sunshine for the Canary Islands weather in December, you're looking at a 62% chance of a perfect sunny day. Meaning just a 38% chance of seeing any clouds. So, if you're there for even just a short period, you're bound to get some gloriously sunny days.
You're going to want to make sure you're packing all proper precautions for sun protection. Strong sun cream, hats with visors, and plenty of water. Don't let the winter sun fool you, it's less forgiving than you think.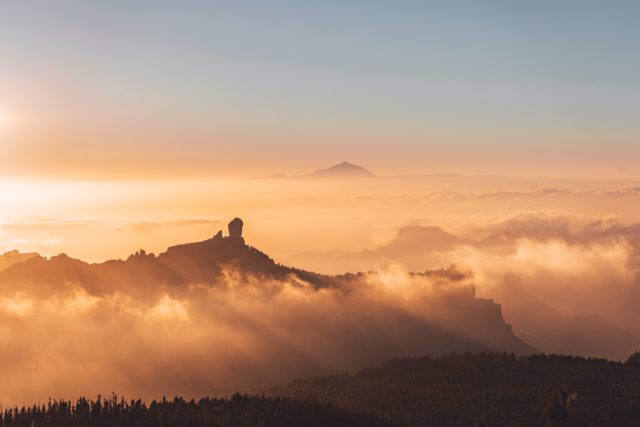 Rainfall and Humidity
One of the worst things about British winter weather is the rain. Not only does it come down by the bucket-full, but the freezing winds make the raindrops feel like tiny little knives. All-in-all, not conducive to a warm winter retreat. Instead, the Canary Islands weather in December is much more appropriate.
On average, the Canary Islands only see around 3mm of rainfall for the whole month of December. So you should only expect to see 3 or 4 wet days throughout the whole month. Particularly over on the arid southern islands, where rainfall is even lower.
Humidity across all the Canary Islands is fairly low too, at just 65% on average over December. Much drier than what we're used to. So no need to worry about any stickiness, or frizzy hair for that matter!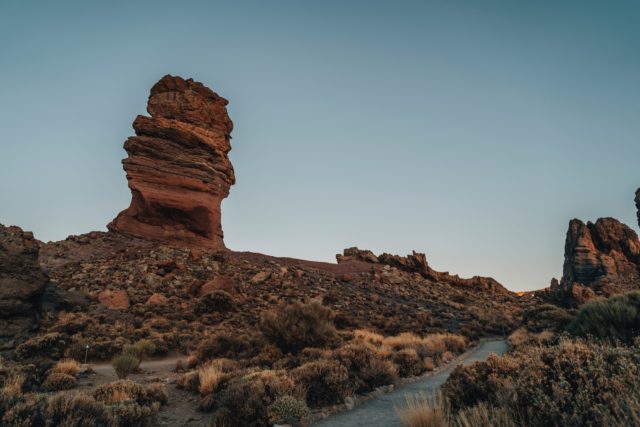 ---
A Winter Island Getaway Not To Be Missed
We all get sick of such inconsistent weather here in the UK. So jetting off to the Canary Islands, just to feel the sun on your skin once again, would be perfect. Imagine getting on a plane in freezing Britain, and jumping off to a gorgeous subtropical winter. Taking advantage of the Canary Islands weather in December can also help us cope better with it back home.
So don't let this winter sliver of sun get away. Visit the Canary Islands for a late year paradise.