We set off on Sunday from the house with another couple (Janine and Rob) from the same village for a Mediterranean cruise on board the Costa Fortuna. We had a pre-booked taxi to pick us up and take us to the airport. The taxi never turned up so we had to order a "normal" taxi, and we arrived at the airport 20 minutes later than planned. When we were in the check-in queue, I happened to look at my passport and discovered I had Janine's passport! When everyone else checked their passports, they too had different passports. All we can think of is that we went to watch Tenerife play football a couple of weeks ago and stayed in a hotel outside the ground, and had to hand in our passports. We assume the hotel handed the passports back to the wrong couples (we had Janine and Rob's and they had ours). That was our fault for not checking them, but it's a good job we were now travelling together or we wouldn't have been able to check-in.
We boarded the flight no problem. The flight was to Mallorca via a change of plane in Madrid with Iberia. Coming into land at Madrid, the captain came on and said we were in a holding pattern as there was a storm directly above the airport. We circled for 20 minutes before eventually coming in to land – through the middle of the storm! When we disembarked we were told to go to gate K98, which was a 20 minute walk away. We trudged off to gate K98. When we arrived there we were greeted by an Iberia employee who said the gate has now changed. We ended up going back to the gate we had just disembarked at and getting back on the same plane!
Flight to Mallorca, pre-booked taxi in Mallorca to the hotel, and the hotel in Mallorca went off with no problems at all. We met another couple from the UK at the hotel who were also on our booking (I made the booking for three couples in three separate cabins). The hotel was good and we all went for a fantastic meal in a restaurant next door. Bliss.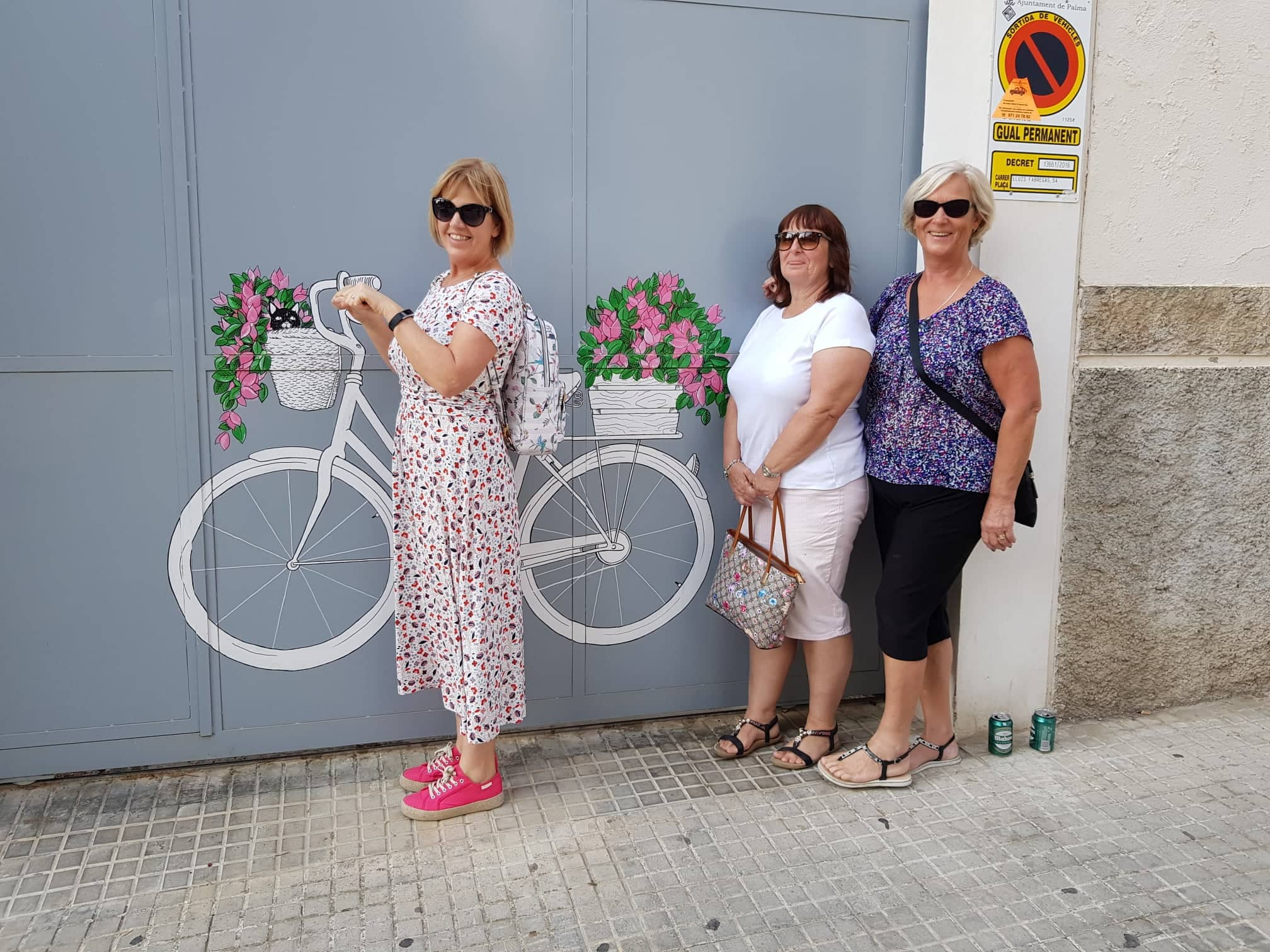 We had a pre-booked taxi for six people for the following afternoon to take us to the cruise terminal. The taxi turned up on time as arranged, but it was for four people. I showed him the paperwork, he phoned the office, and they basically said "Unlucky, you'll have to phone for a taxi." Anyway, after a bit of arguing, the couple from the UK arranged another taxi and the other four got into the pre-booked taxi. We arrived at the port and had to wait about 20 minutes for the other couple. When they eventually arrived, they told us the driver had taken them to the airport instead of the port. He brought them back to the port and charged them for the whole journey.
Anyway, we are now all back together but then, disaster. I realised I had left mine and Julie's passports in the taxi, and because they sent the wrong taxi, I didn't have the driver's phone number. I phoned the original number, explained it all, and they got in touch with the driver. He brought our passports back about an hour later, much to our relief. Regardless to say, I gave the taxi driver a rather large tip!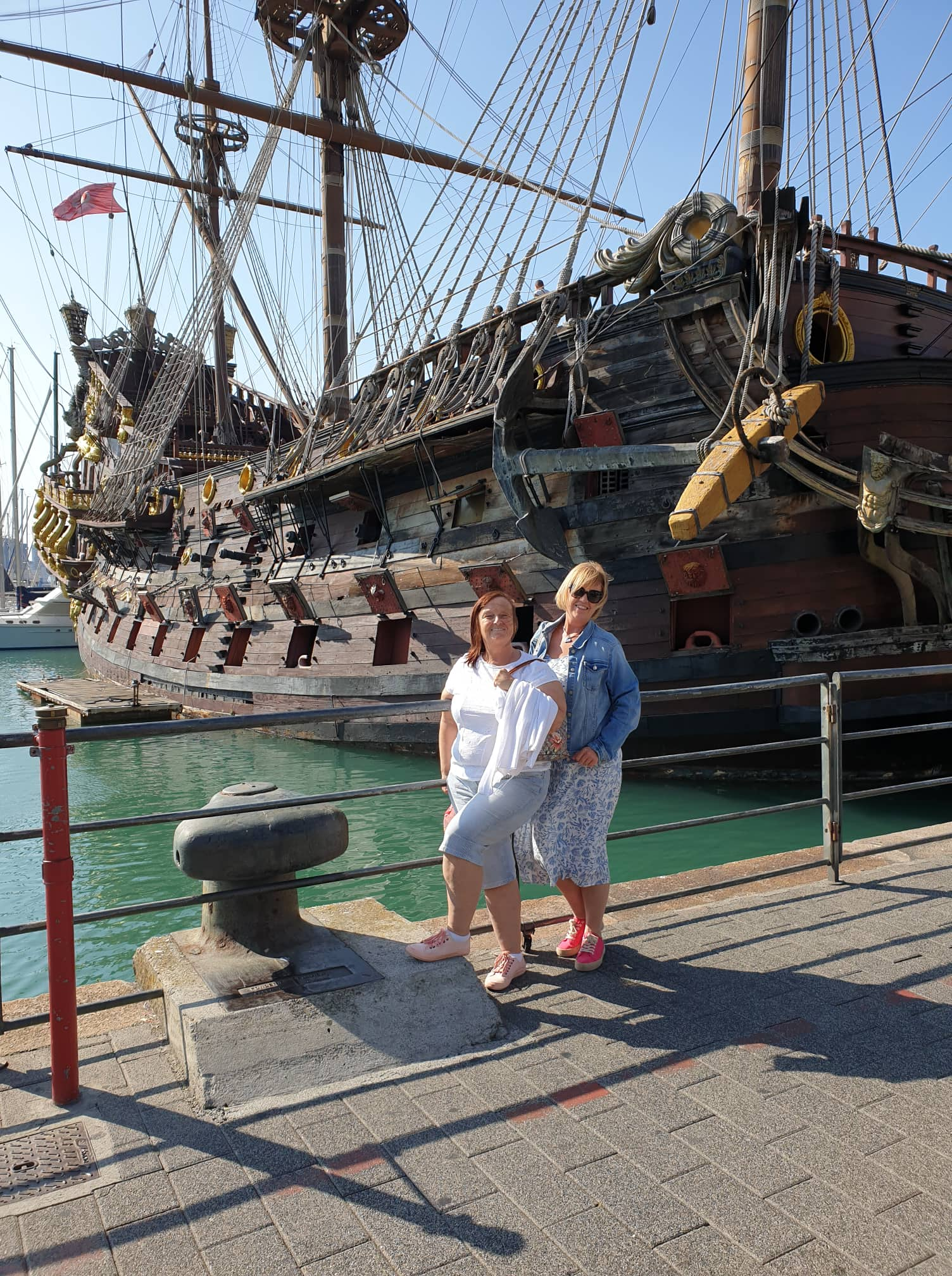 We boarded the ship and went straight to the bar for a much needed stiff drink. We'd all upgraded to the top drinks package when I booked the cruise about six months ago – the upgrade cost was 112€ per person. We ordered drinks and handed over our cruise cards, but the waiter informed us the drinks we ordered were not on the drinks package. I said they must be, as we have upgraded to the top drinks package. He said we were not on the upgrade so I went to customer services. They agreed we were not on the upgrade, but they upgraded us there and then and gave us new cards. More to come on this later…
When we checked our cards for the dining times, two of the couples were the same, but the other couple were a different time and a different restaurant. Back to customer services I go. I explained that when I booked the cruise for the three couples six months ago I booked the same dining arrangements etc. I was told I had to go to the restaurant and sort it myself. Bearing in mind the stressful day we were having I actually blew my top and ended up raising my voice and telling her I was the guest, she was crew, sort it and come and find me after she has! (I found her a couple of days later and apologised. She actually said I was correct and it was her that should have sorted it.)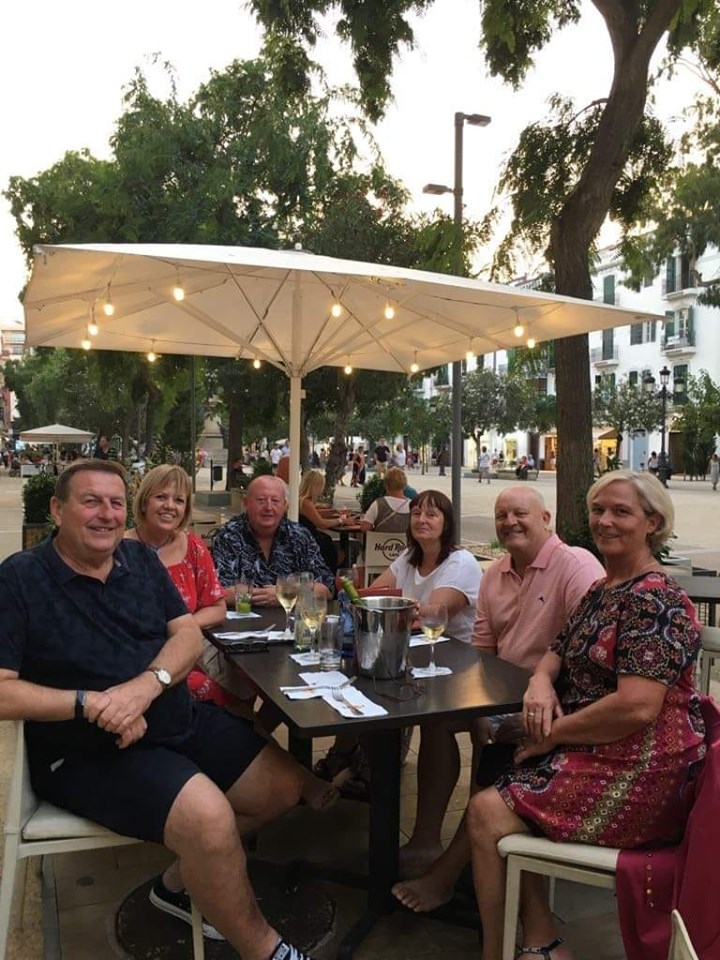 When we arrived in the cabin there was a note saying one of the excursions we had booked had been cancelled, as there were not enough English speaking guests going on it. I went to the tour desk to be told I need to pick another tour. I explained we didn't want to go on an alternative tour, we chose that one specifically and we'd like our money back please. The lad behind the desk said that's not possible, and we must choose another tour. At this point I asked for his superior. I explained the situation to his superior and we were refunded the cost of the tour.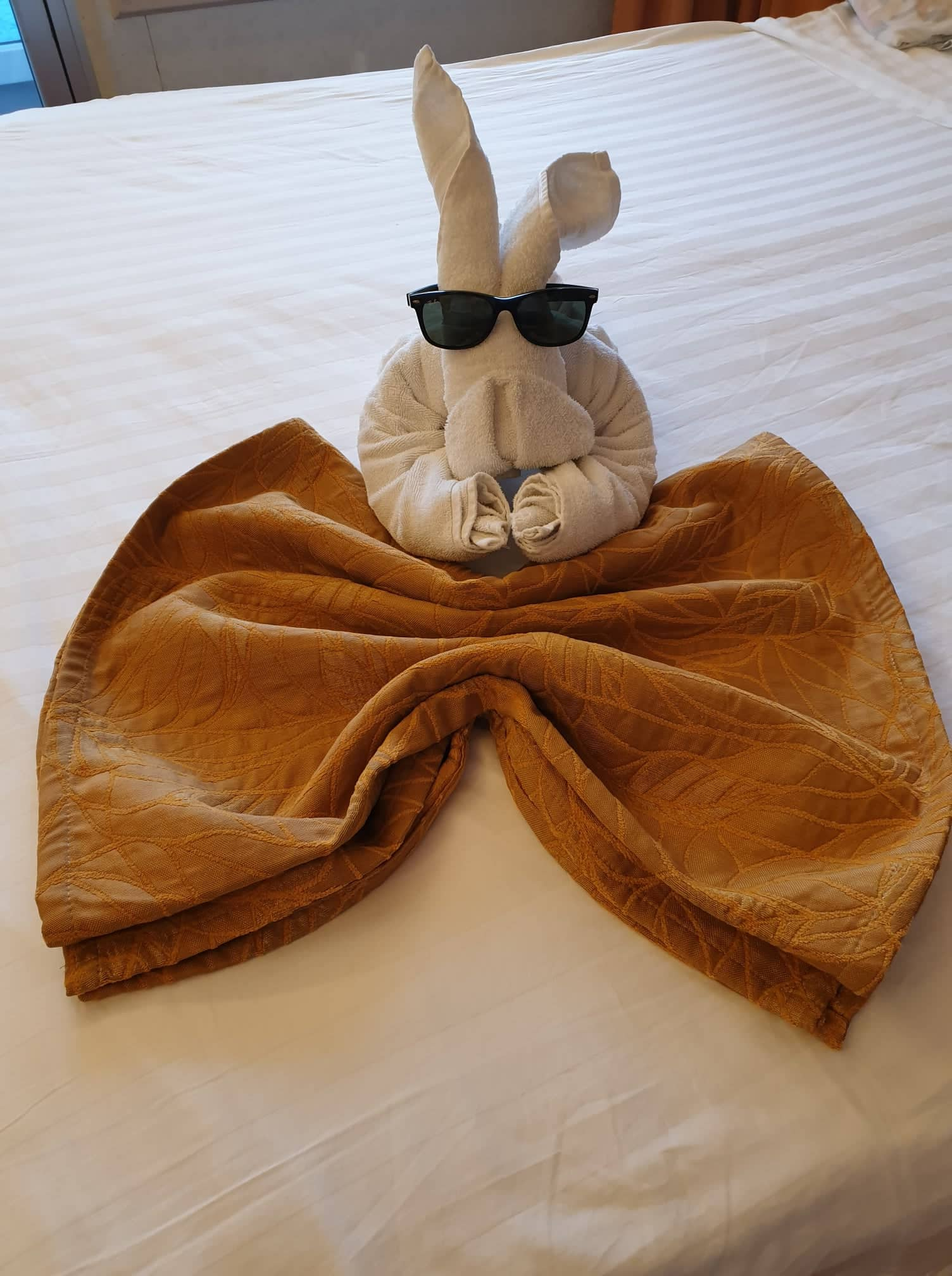 The rest of the trip went relatively smoothly with just a few minor problems.
On day four I decided to request a print out of my bill. The first item was the upgraded drinks package, and we had been charged 224€ each instead of the 112€ it should have been. Back to customer service I trot. I said could they please explain why we had been charged 224€ instead of the 112€ it should have been. The answer was because we upgraded on board and not online, the price doubles. She couldn't grasp the fact I had booked the upgraded package six months ago when I booked the cruise. Luckily I had all the emails stored in a file on my phone and was able to show her when the upgrades were booked. She took the emails to her supervisor who, reluctantly, agreed to charge us the original 112€ each. Well, thank you very much!
For the last night we all decided to book into the "special restaurant" for a good send off meal. I booked it with the Maitre D at 7pm for six people. When we arrived we were stopped at the door and asked for our cruise cards, we were told this is not our restaurant and ours was on deck five. I explained we had a reservation and the penny dropped and she let us in. Two of the guys were wearing shorts so they were refused entry and had to go and change, not a problem. We were seated for a full 20 minutes before anyone asked if we would like a drink. We never received a menu for about 45 minutes, either. When we eventually received our meals they were cold and were sent back. One of the guys sent his back twice, as he ordered well done steak with no blood or no pink, and when he cut into it blood spurted out all over the place, twice! The head chef came out and apologised, and when we received our final bill we were not charged for the meal, so all's good.

A few other things happened on the holiday – too many to mention really – but one that sticks out is the open top bus tour of Genoa in Italy. My wife suddenly developed "Delhi Belly" half way around the tour, so we got off at the next stop and went to the nearest bar. It must have been the only bar in Italy run by Chinese people that didn't speak English. We asked for three cafe lattes and a bottle of water. We received two cafe cappuccinos, a cup of hot milk, and a bottle of water.
It sounds like we had a miserable time, but believe me, we had a ball and would do it again at the drop of a hat! We can look back and laugh at all the things that went wrong now, even nearly losing our passports…
We've been with Costa cruises a few times and would thoroughly recommend them. All of the things we had cause to complain about were put right.
A massive thank you to Janine, Rob, Roddy, Debs, and of course my wife Julie for a truly memorable trip.
---
By Steve Belcher