As far as US cities go, we hear about certain ones more than others. LA is known for its entertainment. New York for business and finance. Chicago for food and culture. Yet, many unique cities around the US don't always get the credit they deserve. Baltimore, Maryland is one on this list. As a comparatively small city, it does not have the reputation others do. But that does not make it any less special. It is filled to the brim with activities to do, perfect for a day trip out.
Read on and discover what do with a day in Baltimore…
---
Baltimore City Cruise
As a first activity, you want something that allows for a full view of the city. Something to really get a feel for the place. The best way to do this in Baltimore is on its river. The Spirit of Baltimore offers lunchtime cruises, ideal for newbies wanting to see the city in all its glory.
Each lunch cruise is two hours long, with plenty of opportunity for pictures and sightseeing. While on board, you'll be treated to freshly prepared entrees, salads, and desserts from the delectable lunch buffet. Along with this, unlimited coffee, and hot and cold tea are also offered.
As you flow down the river, landmarks in the Baltimore area will keep appearing in your view. Including Federal Hill, the National Aquarium, Fort McHenry and many more recognisable Baltimore icons. Almost like a crash-course in Baltimore. Plus, any party size is welcome, with guaranteed table space.
Tickets cost $68 for adults, though some have varying prices depending on age and seating options. Each cruise includes lunch, and a live DJ and entertainment.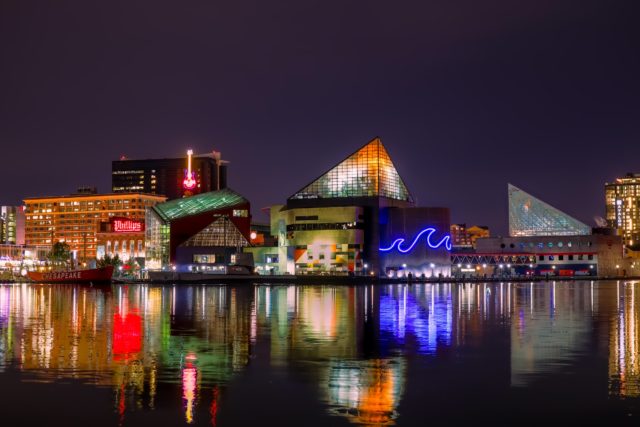 Indoor Skydiving
After your relaxed tour on the river, it may feel as if Baltimore is a slower paced city. But, this is not the case. Should you be craving an adrenaline rush on your day trip, head on over to iFly in Baltimore. It will, quite literally, blow your socks off!
At iFly, carefully trained instructors guide you through the indoor skydiving process. Your group will take it in turns to fly, with each person flying twice. Though it may not seem like an instinctual feeling, your guides will make sure you're keeping safe while having fun. Feel your tummy roll as you tumble through the air. What an exhilarating experience.
When arriving at the location, you will put on one of their fly suits. So no need to wear anything special, casual day-to-day clothes are perfect for this activity. Exciting as well as comfortable! People of all ages and abilities are welcomed and cater for, so no need to worry if you're a newbie.
Tickets for 2 flights cost $64.99 for 1-5 flyers, with bespoke options always on offer too.
Baltimore Museum of Art
Culturally, Baltimore has been influenced by the many different people groups that call the area home. Perhaps the best way to observe this, and the culture itself, is through its art…
On your day trip, a quick detour to the Baltimore Museum of Art would be a serene and thoughtful spot to unwind after the thrill of iFly.
With an ever-changing roster of exhibitions and events, the Museum is one of the best ways to see what kind of city Baltimore is in a short trip. It also lets you see how it evolves over time, as new innovations are regularly displayed. For example, the "Women Behaving Badly: 400 Years of Power and Protest" details how time has changed the view of women in society, and follows that change over the centuries. This is just a taste of the introspective exhibitions displayed here.
Seeing how locals in Baltimore think and feel means we can also begin to understand the heart of the city. Though a day trip is not long enough to find out everything, it is certainly enough to gain a general feel for Baltimore culture.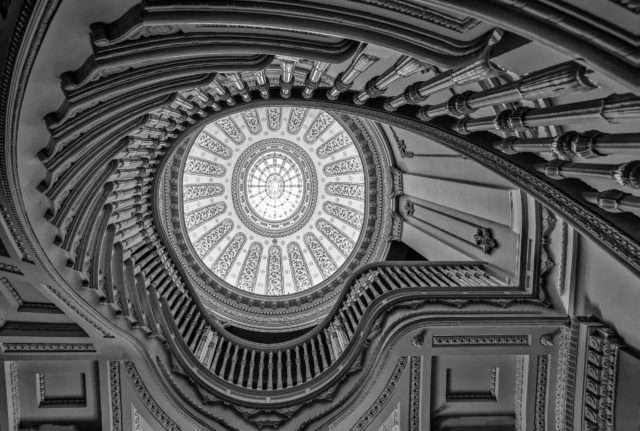 Where to Eat on your Trip
After your jam-packed trip to this East Coast gem of a city, I'm sure you'll eventually become peckish. So, why not indulge and visit one of Baltimore's many acclaimed eateries. Sample the local cuisine and throw yourself further into the area…
Rusty Scupper – As a river city on the East Coast, Baltimore residents have been eating seafood since the city's inception. Clams, oysters and other seafood delights grace the plates at the Rusty Scupper. Eat like a real local and trial some locally caught marine morsels.
The Capital Grille – Baltimore, as a city, is quite passionate about its steak. To best experience this culinary tradition, visit The Capital Grille. Here, you can get your cut of choice grilled to perfection. Along with delicious sides and desserts to be wolfed down also.
Sotto Sopra – As with most Eastern Seaboard cities, Baltimore has had an Italian American population for well over a century. Mirroring this, the Italian cuisine here is not to be missed. One of the best rated being Sotto Sopra. Chow down on pastas, pizzas and breads in this lovely little eatery. Plus, Italian seafood dishes with Baltimore-caught food is apt, emphasising the interesting blend of culture here.
---
Goodbye to Your Charm City Day Trip
All good things eventually have to come to an end. And your day trip to Baltimore is just the same…
After touring the city, getting to know the people, and what they stand for, tearing yourself away can be tough. It isn't called Charm City for nothing! But alas, needs must. You may be leaving the city, but it and the experiences you had there will never leave you. Baltimore forever.