Halloween often entices people to take on terrifying tasks, and a stay at a haunted hotel is certainly tale worthy. But paranormal beings are not tied to October, so why should your ghostly experience be either?
Ghostly apparitions and paranormal occurrences have been long-time attractions and matters of interest, especially during Halloween. Debates over whether the supernatural world exists still rage on, even today, and the growth of technology has allowed videos to surface showcasing unexplained, paranormal activity. With all this talk of the supernatural, it's no wonder that, when a hotel has multiple claims of ghostly sightings, people are drawn to stay there and experience it for themselves. If you're reading this article, then you must be one of those people. So, without further ado, here are some of the most haunted hotels in the UK.
---
The Mermaid Inn, Rye
Many Inns claim to be the most haunted in the UK, but the Mermaid Inn in Rye takes the cake. Home to numerous apparitions, there have been many sightings and claims over the years. These reports were so convincing that even the popular TV show "Most Haunted" decided to scope the pub out, and it's been a famous name among UK Ghost Hunters ever since. Among the ghosts that haunt the inn, which remains a firm favourite with its guests, is the Lady in Grey. Often sighted sitting by the fireplace in Room 1, she's the most-sighted spirit on the premises.
The terrifying tales don't stop at the Lady, though. Others have seen plenty of apparitions making their appearance at the feet of beds, walking through walls, and strolling up and down the corridors. Bartenders have quit on the spot after experiencing paranormal activity, and some guests claim to have felt pressured by ghastly atmospheres to leave their rooms entirely. Perfect for Halloween holidays, be sure to keep your wits about you with this one!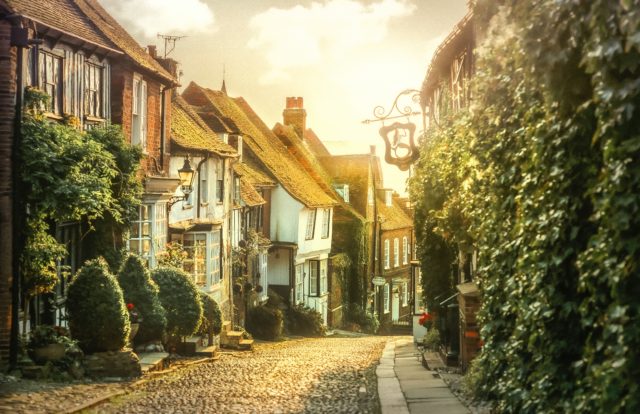 Britannia Adelphi Hotel, Liverpool
Some might not expect to find paranormal activity in the heart of a city, especially one so alive as Liverpool, but you'd be surprised. The Britannia Adelphi Hotel has been the location for ghost hunts, ghost walks and ghostly experiences for years and is a favourite among paranormal enthusiasts. Supposedly the third floor has the most activity, with numerous reports of supernatural activity made by terrified guests. Some have reported that they've fallen violently ill during their stay, while others claim to have heard disembodied voices. However, the most exciting reports have been the many sightings of a man standing watch over their bed at night. A stay here over Halloween (or any other time of year) is sure to be thrilling!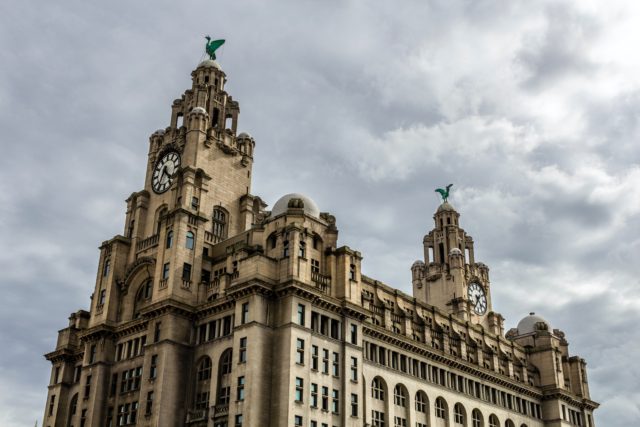 Golden Fleece Inn, York
The city of York is extremely haunted but, in terms of hotels, the Golden Fleece Inn is one of the more active supernatural locations. No less than fifteen spirits are thought to take residence at the pub. Including the wife of John Peckett, an old mayor of York who once owned the hotel. Lady Alice Peckett is often sighted wandering the halls and moving the furniture. Other ghosts include Roman soldiers, a Canadian airman and men whose attire appears to share a likeness to the Victorian era of fashion. The Inn itself is relatively small, with only four bedrooms, but each has an en-suite and are beautifully decorated. There's no doubt that a stay at the Golden Fleece Inn is a paranormal treat!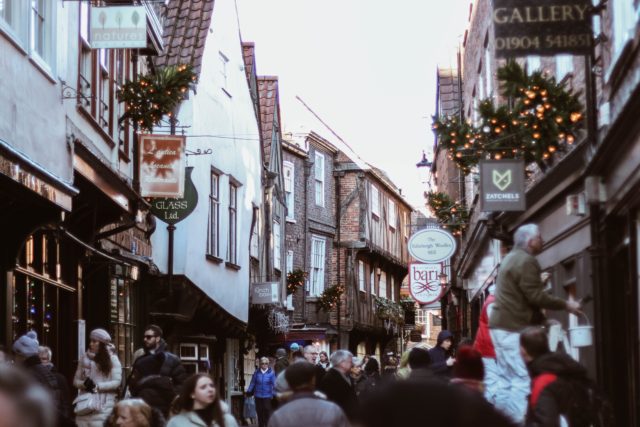 Langham Hotel, London
A luxurious, five-star hotel, the Langham Hotel is fitted with multiple, sumptuous rooms and grand interior design. Paranormal activity became more frequent and reported after the BBC purchased the building. Since then, numerous claims have been made about the ghostly activity. There are now plenty of fascinating horror stories surrounding the hotel online to read. If you're hoping for an extra-haunted stay, try to book Room 333, as it's said to be the most haunted. Many guests have had trouble sleeping in the hotel. Some guests have even been seen leaving early or refusing to return to their rooms. Supernatural enthusiasts may be delighted to know that the hotel has a wedding licence, making the venue perfect for paranormal-themed wedding events! Outside of the ghostly happenings, the hotel is beautiful and worth staying at while visiting London.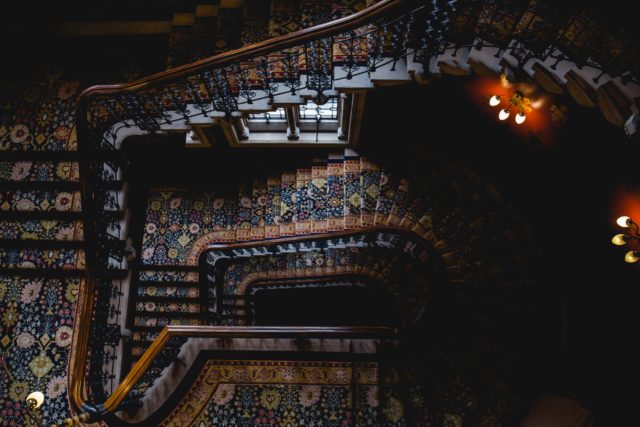 Haunted Hotels – Are you Brave Enough?
So, what do you think? Are these hotels true paranormal territories? Why not visit one (or all) of them and see for yourself. However, if you decide to stay at any one of these fantastic haunted hotels, make sure to bring some friends along for the frights. Whether it's Halloween or not, test your bravery, investigate the paranormal claims, and enjoy the adrenaline-inducing spooks of the UK's most haunted hotels.
For more Halloween or horror-inspired holidays, check out this article on ghost walks and tours in the UK!
---
By Skylar Grace