We're all ready to escape the reality of lockdown and head off on a well deserved staycation. But, as the staycation business is booming for the UK's most beautiful spots, there's still a whole world waiting to be explored once further restrictions are lifted.
To make sure you visit the best the world has to offer on your next long haul trip, loveholidays have done the hard part for you. They analysed the average temperature and rainfall, as well as how many beaches, restaurants and even the number of shopping malls of every long-haul holiday destination.
The results were calculated to rank the destinations, and the Top 12 locations can now be revealed!
Each destination was ranked in each category, and points were allocated from five points, the lowest, to 60 points, the highest.
The more restaurants, activities and malls, the more points each location earned, the higher up in the overall ranking they got, giving us a finalised table to pick our next getaway from.
Dubai took the top spot, with an overall score of 350, making it the perfect location for a summer getaway.
It's home to a whopping 11,813 restaurants, more than any other long haul location on the list. It also boasts a yearly average temperature of 28 degrees, and with just an average 24 days of rainfall a year being reported, it's a sunseekers dream destination.
Aruba was just behind with 285 points, matching Dubai with temperature and having just a few more days of rain a year.
It's  followed by Thailand, with 260. The southeast Asian country might have more rainfall than other destinations (137 days), but it also offers tourists some amazing sights, such as temples, animal nature parks and even rock climbing.
| | |
| --- | --- |
| Holiday Destination | Total Score |
| Dubai | 350 |
| Aruba | 285 |
| Thailand | 260 |
| Mauritius | 245 |
| Antigua | 240 |
| Turks & Caicos | 240 |
| St Lucia | 230 |
| Bermuda | 210 |
| Seychelles | 195 |
| Namibia | 195 |
| St Barts | 185 |
| Maldives | 180 |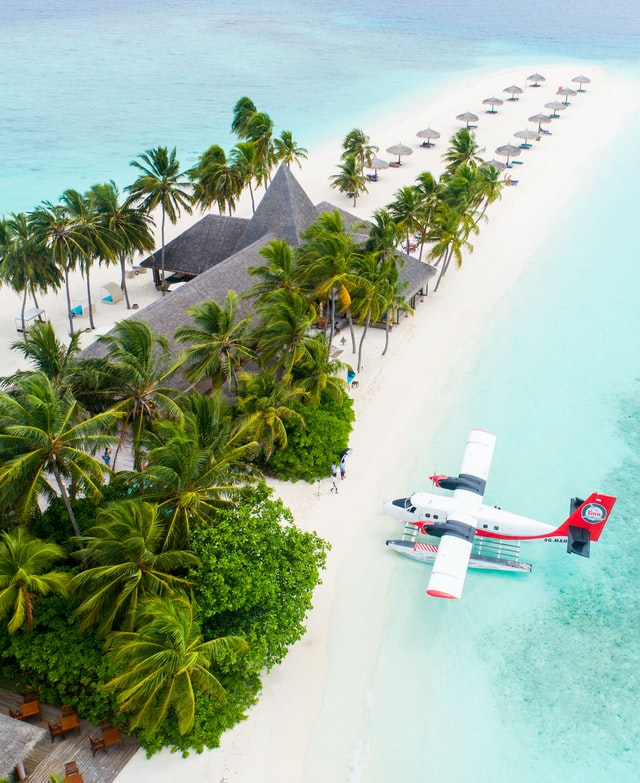 The scoreboard doesn't mean we shouldn't show love to the destinations towards the bottom.
The Maldives are a hugely popular holiday paradise, and for good reason. From night fishing, to dolphin watching, you can even go swimming with sharks.
It's also perfect for those looking to soak in some rays, with an average temperature of 28 degrees, and no more than 15 days of rainfall a month.
To add an extra level of travel entertainment into our lives, loveholidays developed a trump card style game, pitting these popular long haul locations against each other.
Find out more about each location in the game, and keep your fingers crossed that you have the winning cards!
loveholidays spokesperson said: "With so many destinations topping the table for those crucial 'must have' elements of a holiday, this game is sure to inject some much-needed travel fun into our lives!
"This game is a great opportunity to get thinking about our next trip for as soon as we can get out of the same old routine and make up for 2020!"