On Southern Italy's western coast, lies the extraordinarily unique city of Naples. It almost feels as if an introduction to this place would be somehow selling it short, given the rich culture and history it boasts. This ancient settlement is steeped in its Roman roots, but embraces modern sensibilities and ways of life. It epitomises the interesting blend of Italy's two characters: the old world of tradition and the new world of convenience and progression. Few cities hold as many secrets as Naples and it's surrounding area. Tourists have recognised this, and have taken advantage of all it has to offer. Attractions and sights to see in abundance. Mouth-watering delicacies which bring the city much acclaim. All played out in the shadow of Mount Vesuvius.
One way or another, it is difficult to get bored in Naples. Read on to find out why…
Culinary Finesse in the City
It wouldn't be Naples if we didn't talk about the world famous food that hails from this city. Neapolitan dishes are enjoyed far and wide all over the world. Though recipes are often adapted from country to country, the originals here are still hard to beat. Getting stuck-in with the food here is the best way to really get to know the city. Here are a few of the most delectable dishes to choose from.
Pizza and Calzone – No explanation needed for this delicacy. A worldwide favourite, pizza has made its impact everywhere. Very few towns and cities around the world don't have a pizza place. Pizza in Naples is not unfamiliar to what we're used to, though less toppings are often used. Fluffy, seasoned dough topped with mozzarella, marinara, garlic and oregano is the standard. Calzone is the next evolution of pizza. The same dough, but folded and stuffed with the toppings instead. Both delicious. And both Neapolitan staples.
Fish – Being a coastal city, Naples is serious about its fish. There are so many seafood dishes, its hard to narrow down the best. Spaghetti with clams, fish soup, fried fish; but also oven-cooked local fish with cherry tomatoes and olive oil. And there's countless more! If you're ordering fish here, choose the fish of the day, or the chef's special. That'll give you a real local experience.
Babà – Though not a Naples native, Babà has been truly embraced here. Imagine a classic sponge but more bubbly, and soaked in limoncello or more often times rum. Topped with whipped cream, custard, and seasonal fruit. This can be eaten with a shot of limoncello for good measure. A delicious palate cleanser!
Sample the local cuisine at some of Naples' best eateries. The Sea Front Pasta Bar, Antichi Sapori Partenopei, and Januarius just to name a few. Surrounding yourself with the locals, while eating their usual food is ideal to get to know the way of life in Naples. Don't miss out, and tuck in!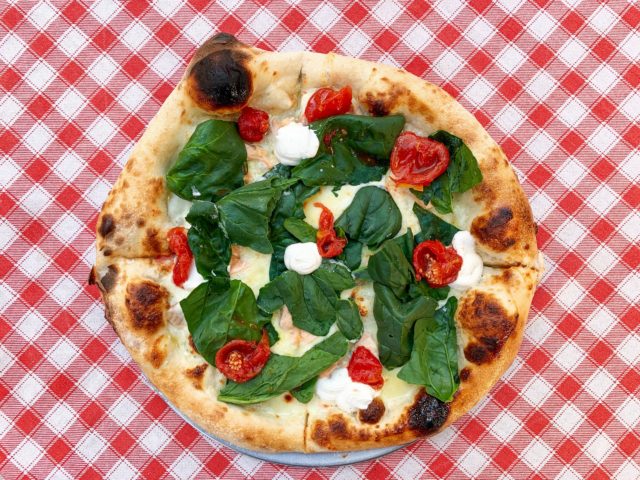 Places to See in Naples
For thousands of years, the area in and around Naples has been inhabited by many different people groups. Because of this, a diverse plethora of attractions have built up for tourists to visit. All of which are sure to charm you further into Neapolitan life. Here are some of the most popular to put on your list.
Underground Naples – Dating to the ancient Greek and Roman period, Naples has under it a labyrinth of tunnels and walkways. These tanks and cavities form a negative of the city above it, and give an insight into the Naples of 2000 years ago. The underground city contains various structures built over hundreds of years. Some of which include a theatre, shops, baths, and houses. Even waterways and cisterns which are still used to this day! And a burial ground! The eerie quality in Naples' underworld have inspired innumerable myths and legends, still told today by the locals. Truly legendary!
Museo Cappella Sansevero – Italian cities are well known for their art and culture. And Naples is no exception. Perhaps the place to display this most readily is the Museo Cappella Sansevero. This 16th Century artistic gem was a marvel of science and design at the time. It houses a large collection of some the most stunning Rococo art and sculpture, a pivotal time in Italian art. But the building itself is also awe inspiring. Walk through the marble-tiled chapel hall to admire the elaborate fresco on the tall ceiling. Intricate detailing and baroque-style trimming lines the lavish walls throughout the building.  A visit here would cement a good impression of Naples and its culture. It is hard not to be impressed when faced with this artistic genius.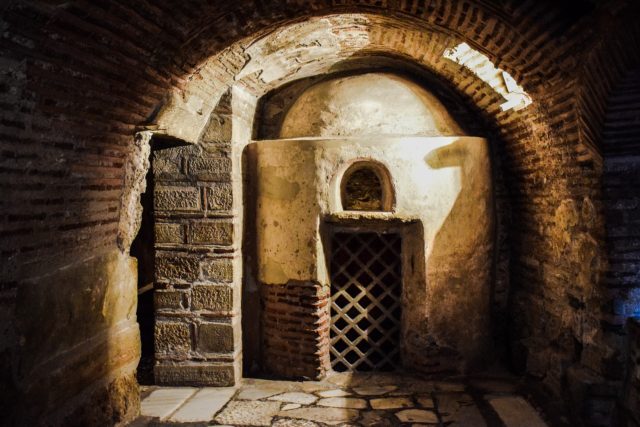 Places to Go in Naples
Obvious unique attractions in Naples are always a hit with tourists. But, what about some of the more casual places to visit here, without tickets or too much prior planning. Here are some of the less scrupulous places you should explore further.
Spaccanapoli – This rustic slice of Naples gives us another window into what the way of life is here. Full of crowded streets and colourful alleys, this concentrated melting pot is a wonderful tourist spot. Shops, plastic rosaries, fresh seafood and famous artisan workshops make this area key to the Neapolitan cultural fabric. A visit to Naples wouldn't be complete without this place.
Lungomare Caracciolo – This seafront promenade is a perfect wind-down spot for an evening walk after a busy day. Strolling down the walkway you get a sense of the true nature of Naples. The serenity of the panoramic view you are treated to certainly helps you take in this city. Sound of music from nearby terraces catch your ears, adding to the peaceful atmosphere. Follow the sea breeze and arrive at the various shops, amusements and attractions all there to keep you busy.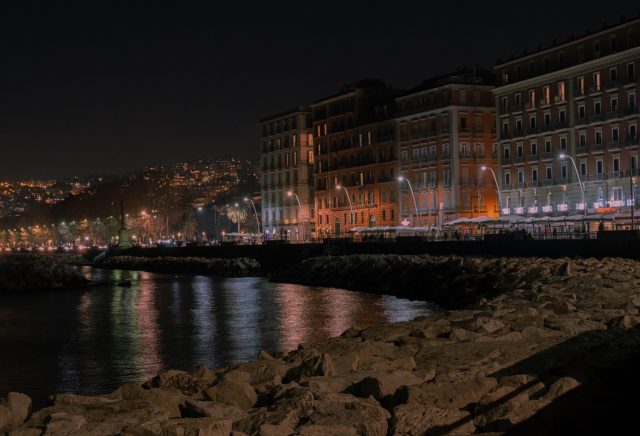 Pompeii
Just outside of Naples, sits the ancient settlement of Pompeii. This Roman holiday resort also lies in the shadow of the looming Mount Vesuvius. However in 79 AD, Pompeii wasn't lucky enough to escape the mountains wrath.
An active volcano, Vesuvius managed to bury Pompeii and other villas around it in in 4-6m of ash. This, of course, devastated the local area. Countless lives were lost, along with buildings, fields for agriculture, temples etc. It was a tragedy.
But, years later, we are somewhat grateful. You see, all the ash that collapsed over the town also managed to preserve it. Because of this, the remains of the town are salvaged and somewhat perfect. Everything in sight is preserved exactly how it was the moment the ash touched down. It is a perfect snapshot of Roman life in the area.
Today, guided tours around the ruins are a daily occurrence. You can make out murals on the scorched walls. Tiled mosaics in what would have been the wealthier villas. Shops and baths still have engravings, tools and details which would otherwise have been lost to the sands of time.
Perhaps most disturbingly, we can still see the people that once lived there. Their bodies covered in ash, we can see their grotesque figures distorted in the pain of the moment they got caught in. A very humbling experience indeed.
This gives us an invaluable peak into how old Naples and Pompeii would have been. Plus, it is a fascinating day trip for those with an interest in history, or just the macabre.
Cosmopolitan Neapolitan
Though many cities around Italy may get more of the limelight (Rome, Venice, Milan for example), Naples is not to be underestimated. This Southern Italian spectacle boasts all the culture and diversity which has become synonymous with its Northern counterparts. But, Naples does differ.
The more rustic, traditional nature of Naples gives it a distinctive edge compared to the rest of the country. The old and new sides of the city all have something to offer. From history buffs, to sun worshippers. Shoppers to foodies. A Neapolitan adventure is in the cards for everyone.