Around the world, few counties match Japan in its uniqueness and beauty. From its manmade megacities such as Tokyo, to its natural icons like Mount Fuji. Japan is a country like no other. So to find that many curious sites around the nation bring tourists flocking is not a surprise. One of these interesting pockets of Japanese culture would be Nara Park in Central Japan. This huge park is famed for its impressive collection of shrines and temples. A staple in the Japanese culture. Plus the park has some interesting residents to say the least. It would make a great addition to any Japan travel itinerary.
Here's what to expect from Nara Park, and why it could be your next stop in Japan…
---
How to get to Nara Park
Access to this National Park should be easy for most, with regular trains from nearby major cities.
Trains from Osaka take 40 minutes to reach Kintetsu Nara Station, and costs 560 Yen. This is just £3.57! Very reasonable if you ask me!
Nara Park is just a 15 minute walk away from Kintetsu Nara Station, so no need to worry about transport at the other end of the line.
You can also reach Nara from Kyoto in just 30 minutes on the express line, with just-as-reasonable prices for tickets.
Regular trains mean adding Nara Park to your travel itinerary give you a flexible day out, no matter where you're travelling from.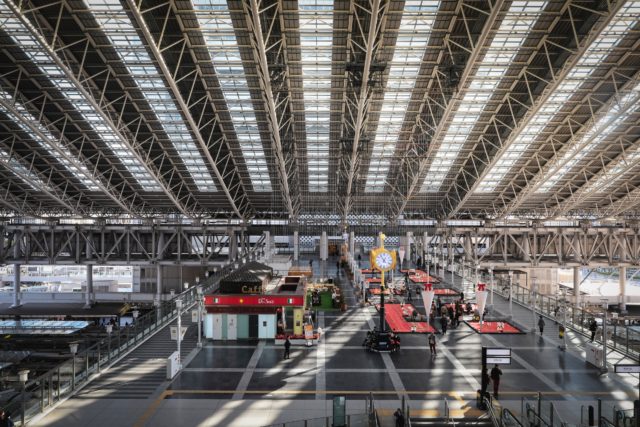 Once you're there…
Nara Park is a hub for Japanese culture. Not only was Nara once the first permanent capital of Japan, but it also contains some of the oldest shrines and temples in the country. Like the Todaiji…
The most famous and the first place most visitors go to in the park is Todaiji. Built in the 8th Century, this temple complex is most known for the Great Buddha Hall. The Hall contains the largest bronze statue of the Buddha in the world, and weighs an estimated 300 tons. The awe inspiring statue watches over the temple, once the largest wooden structure in the world. Adding this to your travel itinerary could be ideal, providing some well-needed spiritual replenishment in gorgeous surroundings.
This ancient temple allows visitors to understand Japanese cultural tradition. Perhaps more than they may do already. Because of this, a respectful atmosphere of calmness permeates throughout the Park. Plus, getting to know the country you're visiting in this way, is invaluable for understanding the locals way-of-life.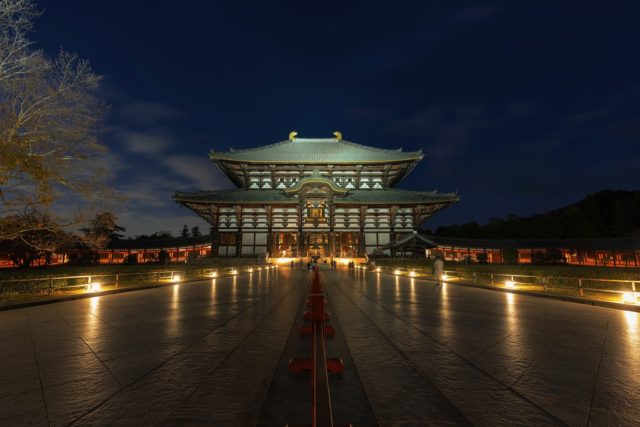 The Other Temples…
Although Todaiji is the most well-known temple complex in Nara Park, many others of cultural significance are scattered across the park too. All of which play an important role in highlighting Japanese culture.
Neighbouring Todaiji is Kofukuji. This similarly impressive structure is a 50 metre tall pagoda. This makes it the second tallest five-storey pagoda in Japan. Surrounded by lush trees on either side, Kofukuji is a brilliant example of Japanese architecture. Also, the museum here is perfect for Buddha statue lovers…
A short walk from this area and you may stumble across Shinyakushiji, known for its medicine Buddha statue. Though not as large as the Great Buddha, this statue is similarly impressive. This is because the whole statue has been carved from just one piece of wood! A painstaking undertaking I'm sure. Surrounding this Buddha are many other smaller ones, carved beautifully and intricately.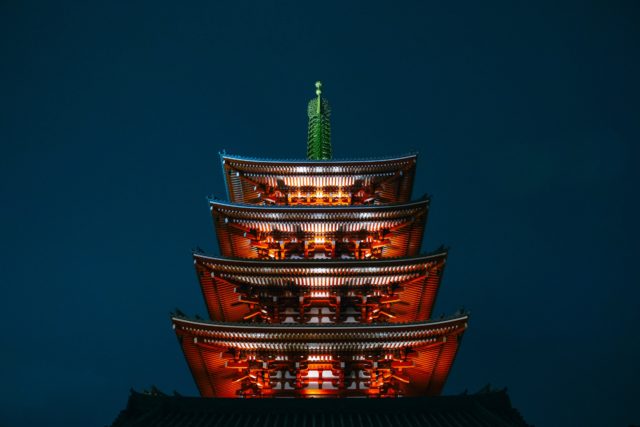 Further into the Park…
As I'm sure you've now realised, Nara Park is a spiritual hub in Japan, and has been for many centuries. Because of this, as an addition to your travel itinerary, it could a more valuable visit than you may think. Escaping into nature and allowing yourself to be at peace here is just one reason to pay the Park a visit.
As you make it further and further into the Park through shaded woods, a stunning shrine may come into view. Painted a deep and vibrant vermillion, Kasuga Taisha shrine stands out against the emerald sea of leaves surrounding it. Balancing nature, and man-made beauty perfectly. This casts a serene and calm atmosphere in the entire area.
Around here, the Nara National Museum is another spot to take some time to visit. The Museum is focused on the religious history of Japan, and the part that Nara itself plays in that. Various artefacts and pieces of art are housed here, allowing key Japanese items to be viewed and admired by the public. The collection of Nara period art here is unrivalled!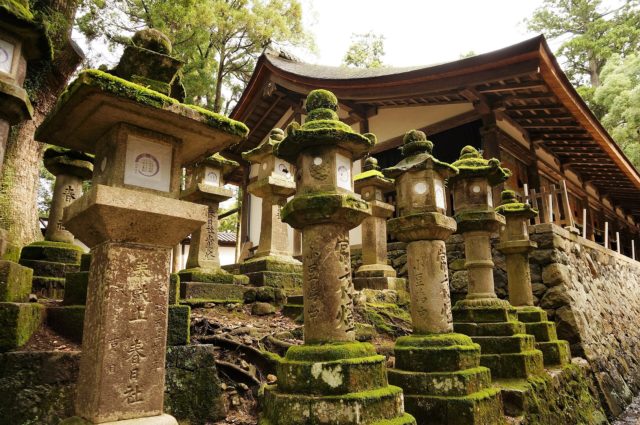 Nara Park and its Nature
Nara Park is a photographers playground. Gorgeous scenery and unique buildings make for perfect pictures no matter the angle. So if you're an avid photographer, this addition to your travel itinerary is ideal. But, it's the Parks residents that really make the place special…
Throughout the park, tame deer wander freely! These furry tenants of the park are friendly, and spend most of their time grazing and sleeping. But, vendors at the side of the path sell deer crackers, so you can even feed them for yourself! Some caution is advised, but you can get close enough to the critters to have a photo with them. A great memory to take with you once you've left.
Animal fans will also love Sarusawa Pond. Glassy waters are home to many turtles and koi carp, which can be seen for a lot of the year. Benches line the pond, so you can relax and even have a picnic while watching the marine life dart around. Most people like to take photos of the area at this point, with Kofukuji and lush greenery reflecting in the water. It captures Nara Park and what its all about perfectly.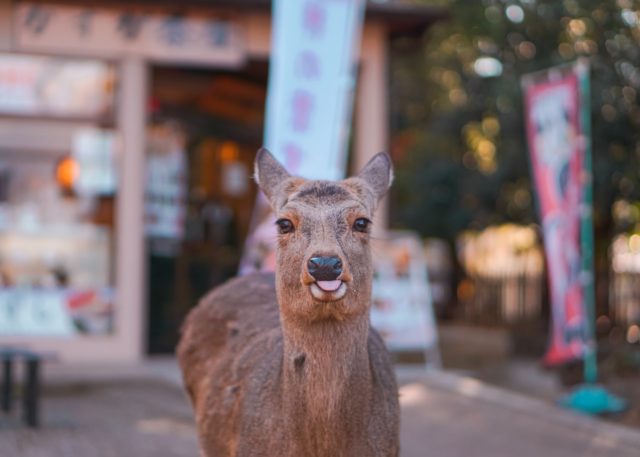 Why Nara Park Should be the Next Stop on your Travel Itinerary
This hub for Japanese culture is chock-full of things to do and see. From nature and photography lovers, to those on a spiritual quest, the Park has something for everyone. Easy to access and not-too-expensive, the Park is a valuable stop on any Japanese journey. Not only do you get to know more about the country and its people, but you can spend time with them here one-on-one. Plus, the nature and animals on display make it completely worthwhile.
So, if you're looking for a new spot to add to your travel itinerary, Nara Park may just be the ticket.