An area rich in history, Matera is a cultural goldmine that you should absolutely visit while you can. Having travelled to and explored the Sassi Di Matera myself, here's what to expect in Matera, the Stone City of Italy.
---
It Doesn't Look Like You'd Expect
While it was originally an ancient hillside troglodyte settlement made up of cave dwellings, the caves of Sassi Di Matera have since been built on and now look more like little houses, piled on-top of one another. In the last twenty years, there has been a lot of effort put into regenerating the area and as such many of the caves have been transformed into churches, museums, hotels and restaurants.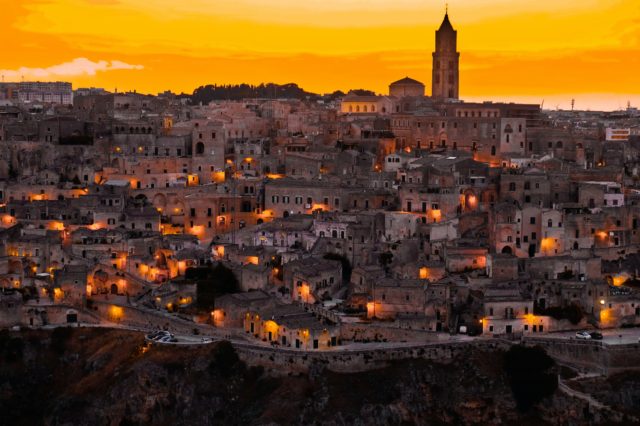 I stayed for the evening to enjoy a six-course meal in one of the cave restaurants and quietly watched as the Sassi began twinkling from lights strung up in the surrounding windows. It was beautiful—I recommend staying around to witness it!
You Won't See The Sassi Straight Away
While signposted extremely well, the Sassi are not initially visible. Following the signposts will find you descending a set of stone stairs to pass through a wooden gateway. Then the Sassi will appear as if by magic!
I vividly remember my first glimpse of the Sassi: the skies were blue and little birds flew overhead as a man practiced his flute nearby. If I was asked to pick a single breathtaking experience, it would be my first glimpse of the Sassi Di Matera.
Cafes And Restaurants Are In Abundance
Italy is well-known for it's rich foods and drink, and Matera is no exception. Olives, breads, various meats and cheeses are all expected to be on the menu, as well as risotto and pizza. If you're a food-lover, Italy is sure to be your paradise.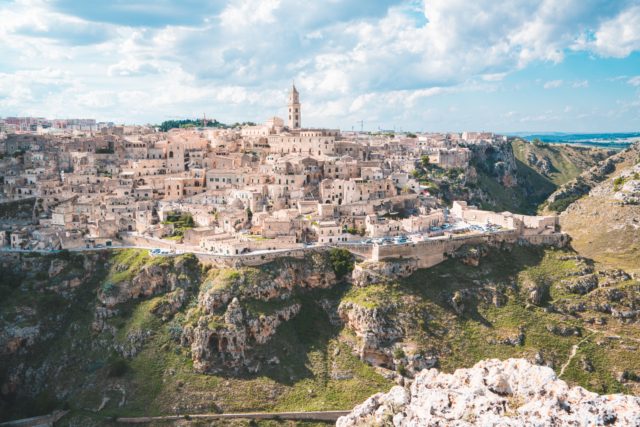 I stopped for lunch at a cafe in the Sassi and enjoyed a couscous salad with olives and sundried tomatoes. The food tasted fresher than anything I'd ever experienced in England!
There Are Still Ancient, Untouched Caves
La Gravina is a ravine that separates Matera from a set of smaller, more primitive caves. Visitors can easily cross the ravine to explore these caves, which were once home to monks. Inside, there are frescoes painted on the walls dating to the Paleolithic Period. These ancient caves are a stark comparison to the ones found in the Sassi.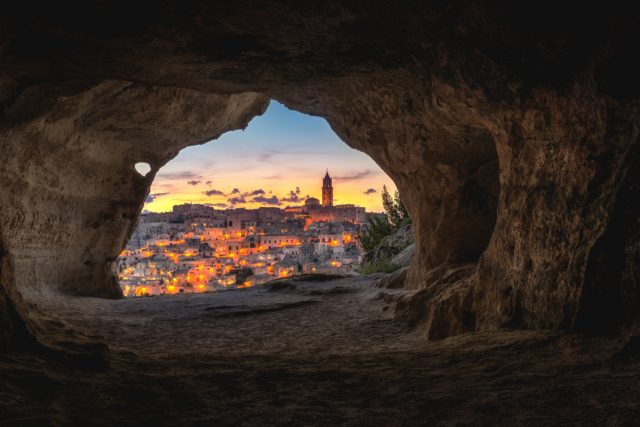 While exploring the caves, I felt oddly out-of-place. The presence of those that had been here before me was felt in the paintings. Although the frescoes had somewhat faded, they were still visible.
You'll Learn Why It Was Once Branded "Italy's Shame"
After becoming a slum during the middle of the 20th century, the Sassi Di Matera stood as a reminder of the poverty Italy experienced. The Government rehoused everyone and went to great lengths to restoring the area. This effort paid off and Matera was named European Capital of Culture in 2019. A few of the caves have been preserved for tourist experiences and exploration.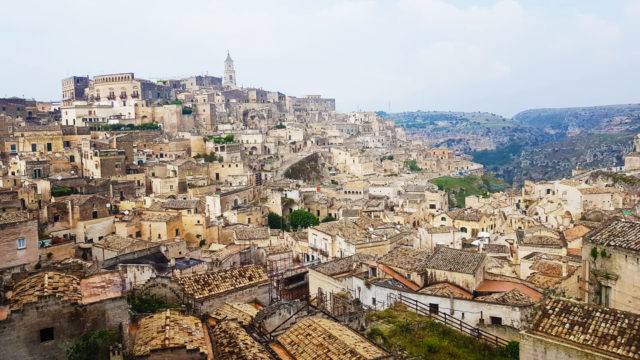 Having had stood in one of those caves myself, it was hard to imagine anyone living there.
You Might Recognise Some Areas
If you're a fan of the Wonder Woman film, you'll be interested to know that the shots where the actors walked through the Amazons' Village were filmed in Matera. This is also true of the first training scenes, which were filmed in a valley just outside the town. On top of this, Matera is often used as a location in religious films. It's most recent acting-role is rumoured to be in the newest James Bond film, No Time To Die.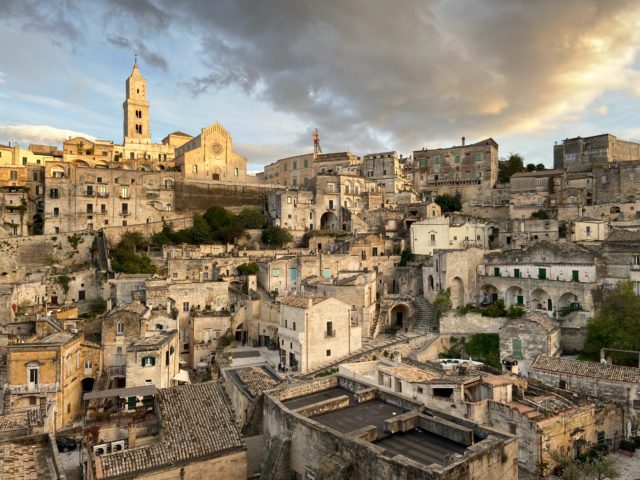 Clearly, Matera is a place of cultural AND visual interest, even to Hollywood!
It Will Leave A Lasting Impression On You
After spending a day in Matera, I came to understand the importance of the area. The cultural significance alone is reason enough for anyone to stay in the area, but the sites and sheer beauty of this part of Italy lend Matera to being an unforgettable experience in every regard. Absolutely, the Sassi Di Matera is somewhere you should visit, and I can only recommend looking to travel as soon as you can.