A traveller's paradise in the middle of the hot Arizona desert, Sedona is a beautiful oasis. Featuring dramatic views over the Oak Creek Canyon, great climbing hot spots like Bell Rock and the magnificent Cathedral Rock, Sedona is a must-see location for explorers and outdoor enthusiasts.
When it comes to world travel, the Americas have some of the best diversity. Take a road trip through the United States of America, and you'll see an enormous variety of landscapes. It's no wonder why so many Americans consider their country the "greatest," as it certainly has some of the greatest landscapes in the entire world. Sedona in Arizona is no exception to this, with bountiful rarities and spectacles of its own. Below are a few of the best sites Sedona has to offer!
---
Cathedral Rock
It's impossible to visit and leave Sedona without a visit to the iconic Cathedral Rock. Built-up of natural red sandstone, Cathedral Rock is one of those stunning moments where you realise just how beautiful nature is. Unlike some of the other places in this article, Cathedral Rock is pretty easy to get to and not too far off the beaten track. You can access the trail toward the rock site from the Back O' Beyond Road. But we recommend gazing at the formation from afar from the Oak Creek Canyon!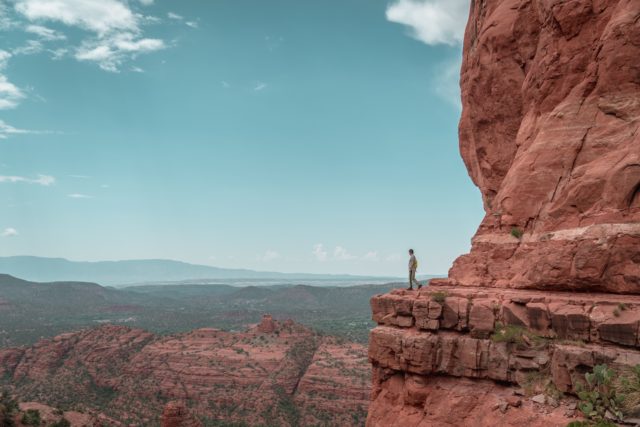 Devil's Bridge Trail
Sedona's most significant natural sandstone arch, Devil's Bridge Trail, offers some of Arizona's most breathtaking views. This incredible trek has impressive scenery and ends at the Devil's Bridge. Raised 50 feet in the air, the vantage points below and atop Devil's Bridge grant hikers beautiful views. Initially designed for vehicles, the journey to this natural spectacle is relatively accessible! An unforgettable experience, Devil's Bridge Trail is among the most popular locations in Sedona.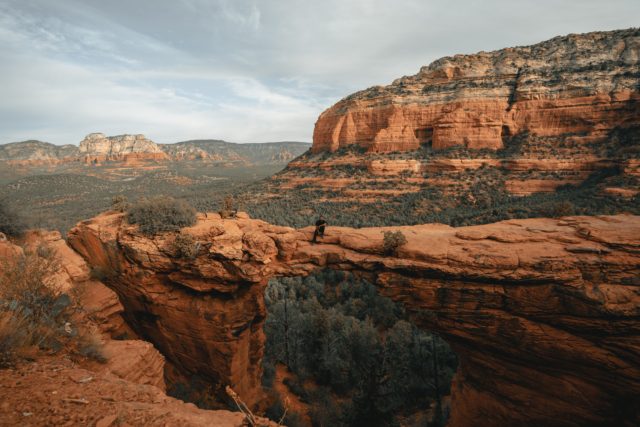 Oak Creek Canyon
This prehistoric river gorge sees red rock and lush vegetation form a unique landscape ideal for afternoon treks. If you're lucky, you might be able to catch a glimpse of Cathedral Rock in the waters here. On top of the beautiful setting, Oak Creek Canyon has many stunning vantage points. The landscape is also perfect for Jeep tours and is an excellent alternative for those with limited physical capabilities who don't want to miss out on the scenery. Oak Creek is also a perfect place to cool off after a long day in the Arizona desert, and many people use the location as an outdoor swimming pool!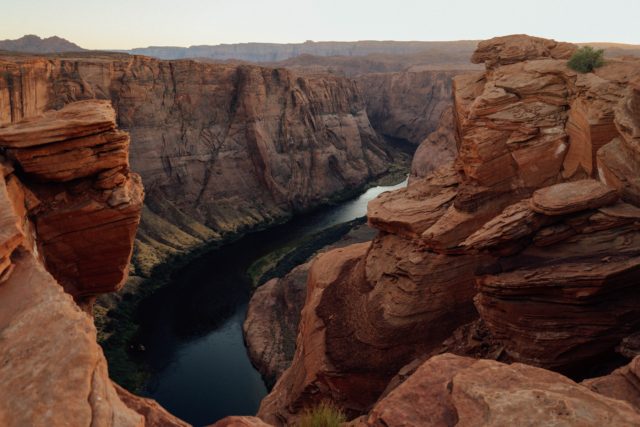 Bell Rock
This gorgeous red-rock formation is another tourist favourite and provides plenty of scenic views from its peak. Primarily used for walking and running, the trail is accessible year-round and is a relatively easy hike. As you climb higher up the trail, more of Sedona's glorious landscape will come into sight. It can be fun to scramble up the rock but be careful as there is rarely any shade along the trail, and it can become quite hot. The easy elevation and short path to Bell Rock make it perfect for family ventures, and the romantic view of the skyline in the evening is ideal for couples.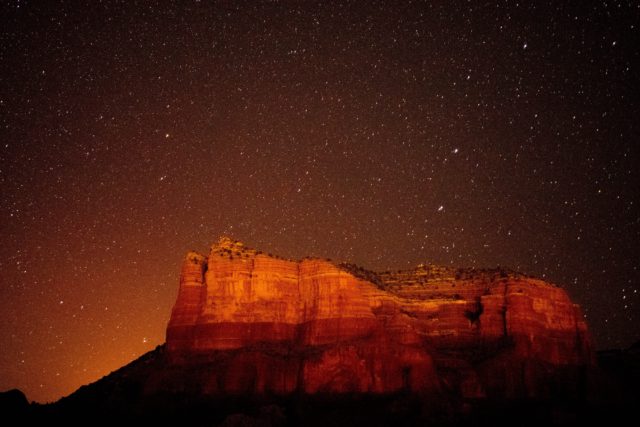 Soldier Pass
If you're a fan of rugged cliffs, impressive rock formations, and unique landscaping, a day trip to Soldier Pass is something you can't miss out on. Like much of Sedona, this area is brilliant for hiking. Along the Brins Mesa Trail, there are some fantastic sights such as Coffee Pot Rock, Chimney Rock and Wilson Mountain. This trail is enjoyable and grants some unique opportunities some of the others don't, like caves and sinkholes! The most impressive part of Soldier Pass is the Devil's Kitchen, a gigantic sinkhole with some fantastic views (if you're daring enough to approach the lip).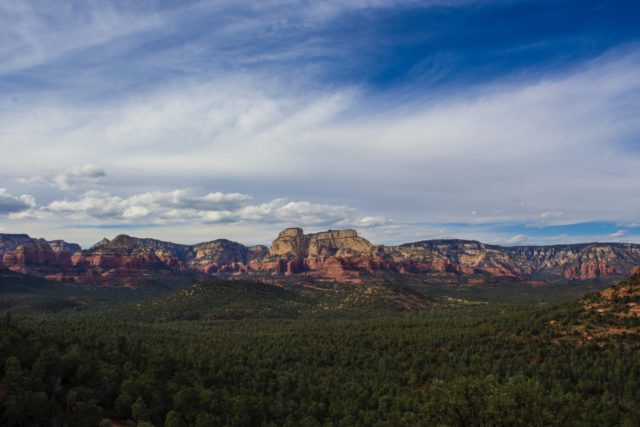 World Travel: Sedona, Arizona
When it comes to world travel, Sedona has some of the best scenery. These points of interest are testament to that. Its bountiful rarities and spectacles are some of the most popular locations in Arizona, with brilliant hot spots like Soldier Pass and Devil's Bridge. These locations are amazing for day trips, fun hikes and family outings.
Hungry for more impressive hot spots in Sedona? Check out our video below of the Havasupai Falls below!
---
By Skylar Grace