A lot of us in Britain tend to think skiing is a European pursuit, mainly in The Alps specifically. After all, with the rich and famous going for a ski on these slopes, is there any wonder? Though glamorous skiing getaways are usually reserved for trips abroad, the UK has its own skiing haven to take advantage of. In fact, skiing in Scotland is perhaps an unsung British treasure trove. Choosing to head to Scotland for skiing bypasses expensive flights, language barriers and the rigmarole of foreign travel. Plus, the gorgeous landscapes only help matters along. So for an inexpensive and heart-pounding holiday, skiing in Scotland could be just the thing.
Here are some of the best spots for skiing in Scotland…
---
Glencoe Mountain
As the oldest ski resort in Britain, this resort is practically an institution at this point. Glencoe mountain offers many outdoor activities to choose from, but in winter, skiing is the best and most popular.
Though it doesn't cover a wide area, the Mountain certainly packs in a lot of variety in its slopes. Steep runs and natural half-pipes are just a taste of what's on offer here. So if you're already a keen skier, you'll definitely find something to challenge you. Though if you're a beginner don't worry! There's something for everyone here. Not only do they provide lessons for beginners, they also have gentle slopes on the lower plateau for those just finding their feet.
Glencoe operates on the Meall A'Bhuiridh Massif, and is therefore surrounded by some of the most stunning scenery in Scotland. Views of Buchaille Etive Mor and Rannoch Moor are hard not to get distracted by. Their snowy peaks scrape the sky as clouds pass overhead, often matching your speed on the ski's. Here, you'll feel connected to nature, while enjoying yourself on the slopes.
Glencoe resort also offers accommodation. Lodges and mircrolodges are available, with home creature comforts to enjoy. They have showers, drying rooms and a fully licensed bar. A real home-away-from-home! They also offers camping spots for those with a more rustic, adventurous taste.
Prices depend on which package you choose, but skiing here is good value for money. Simply choose what works best for you on their website. Day passes with equipment and lessons included cost just £65 per person. So breaking the bank isn't essential to have a good time.
Glenshee Ski and Snowboard
Located just outside the highlands in Cairngorms National Park, Glenshee Ski and Snowboard Resort is Britain's largest skiing facility. A trip here will cement skiing in Scotland as an essential spot on the world map.
With 3,500ft of mountain adventure, Glenshee beckons skiers from far and wide. As the most extensive ski resort in the country, no one here is left out, no matter the ability level. From invitingly easy to surprisingly steep, Glenshee has it all. For those proficient enough, steeps and glades, pisted and unpisted, open bowels and narrow gullies all have your name on them. They're just begging to be tried out! For those just starting out, after a few lessons here, you'll be zooming along with the best of them in no time.
After you've hit the slopes for the day, you may end up feeling peckish. Well that's no problem! Glenshee has you covered. They have 3 on-site café's with plenty to keep you refuelled and hydrated. Nestling up with a nice hot chocolate is heaven after a day out here! They also have a ski shop, ready to take care of all your practical needs. Souvenirs can also be bought here, commemorating your day of fun forever.
Tickets can be bought online or on-the-day at the ticket box, with the option to hire equipment being offered also.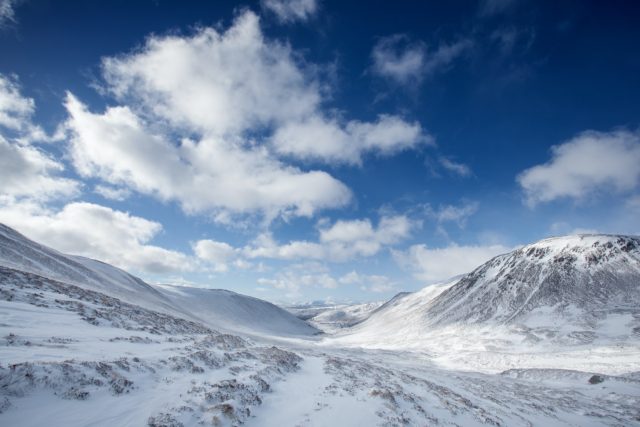 Lecht 2090
Based 2090ft above sea level, the Lecht 2090 resort also lies in the Cairngorms National Park. It is the smallest of all the resorts for skiing in Scotland, but it definitely packs a punch.
Lecht has its own snow factory, and can therefore keep sufficient snow covering the ground during most seasons. Particularly good for beginners, the Lecht is a perfect spot to brush up on your skills, or learn from scratch. Their rail park offers jibbing practice opportunities, to tighten up those tricks before hitting the slopes. Good visibility and clear, open slopes make for an exciting ride for anyone who visits. Advanced routes are also available for the more experienced skiers, so no need to worry about getting bored with the beginners.
Their on-site café bar ensures everyone stays satisfied and fuelled for their adventures, with delicious drinks and snacks to buy. While here, taking some time to soak in the view should be a priority. On a clear day, surrounding mountains and hills cast an idyllic and beautiful atmosphere over the area. Photo's taken here serve as memento's and reminders of the fun you've had.
Classes are also offered, with prices depending on the selected package and demographic. For the adult package, just £70 is needed for a fun-filled day out in the snow! (Equipment included)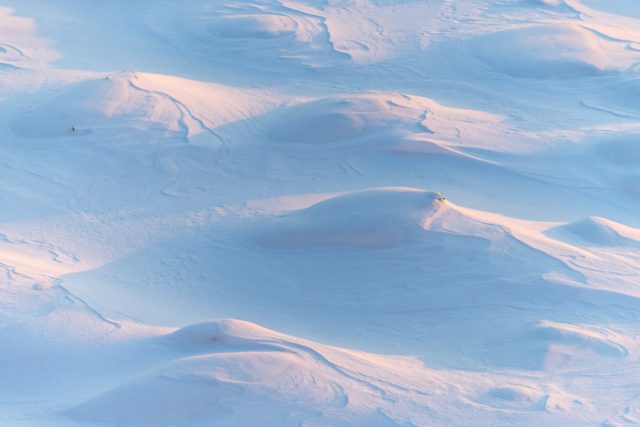 Nevis Range Mountain Experience
Taking advantage of the dramatic terrain around Ben Nevis, the Nevis Range Mountain Experience is an outdoor activity haven. But it's the skiing we're focusing on today, and the amazing slopes are not to be played down.
Aonach Mor is the mountain used by the resort for all its ski slope needs. The steep incline and smooth settled snow make this an ideal spot for novices and pro's alike. For those just starting, a ski school and beginner slopes offer a relaxed and easy-going start. While the black routes from the summit of the Mor give advanced skiers the chance to show off their skills. Levels for those somewhere in-between are also available, so everyone can come no matter the ability!
The stunning Scottish landscape is infamous. Especially in the area around Ben Nevis. So skiing around here is a sight to behold. The colossal earthen structures tower over visitors, allowing for breath-taking skiing views.
A café and restaurant ensure you won't need to leave to find food or drink. Views from here are incredible, practically unmatched across the country. So tuck in to delicious locally sourced food while admiring miles of pure Scottish ruggedness.
Package prices start at £57.50 for small families, but increase depending on the size of the group. Either way, an inexpensive trip is something to be happy about!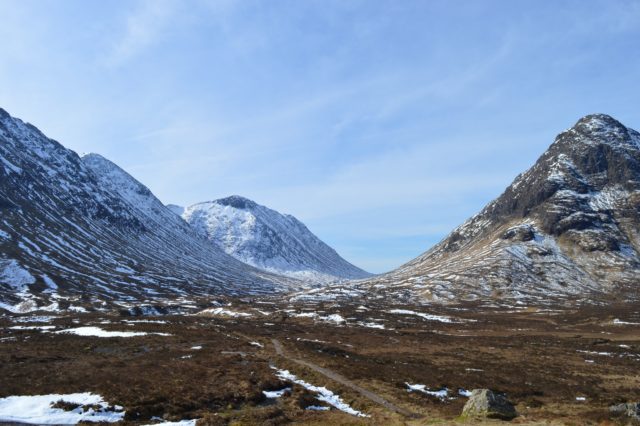 ---
Choose Your Scottish Snowsports Escape
After reading this, one may wonder why skiing in Scotland gets overlooked. It seems to have all the elements of other popular, glamorous skiing resorts. This lesser-known skiing hotspot is ideal for those wanting to practice their skiing, without spending a fortune. The accessibility and diversity in difficulty levels mean there is truly something for everyone.
So why not wrap up warm this winter, and hit the slopes in Scotland?