Nestled in the south-western corner of England lies the city of Bristol. Though the more major UK cities hog a lot of fame and attention (I'm looking at you, London), this does not mean the lesser-known cities are any less intriguing. Bristol has rich layers, which when peeled back, reveal a fascinating identity. An identity founded by the city natives, and fans looking-in from the outside. Creativity and adventurousness have made Bristol a cultural hub, known for its alternative sensibilities. In many ways, it represents the evolution of Britain. And because of this, tourists experience a once-in-a-lifetime trip when adding the city to their travel plan.
Here are 3 reasons why Bristol should be your next staycation spot…
---
Out and About
Bristol is enveloped in the hills of South West England, and because of this, offers a great deal when it comes to natural wonders. These have always been taken advantage of by visitors. Though, in the city-proper, it's the street art and open-air attractions which the crowds also flock to. Bristol's most obvious attractions are the ones using it's natural beauty for outdoor activities, and the ones for city tourists to stumble upon casually. Such as:
Bristol Activity Centre – Scattered across Bristol are various Activity Centre venues. Here, the highly trained team offer countless outdoor experiences. Paintballing, clay shooting, quad biking, archery, and axe throwing just to name a few! An ideal site for stag, hen, or birthday parties.
The Wave – Making use of the areas abundant water access, The Wave offers bespoke inland surfing lessons for all. Wave intensities and sizes can be changed, therefore allowing for a wide range of ability levels. Food and drink are also available on-site!
Banksy Street Art – Should a less physically-taxing, more city-based approach be wanted for your travel plan, this may be just the ticket. Banksy, as a native Bristolian, began his work in these city streets. Because of this, many original pieces by the world-renowned artist can still be found to this day! Different tour routes online can be taken around the city to explore these masterpieces.
Clifton Suspension Bridge – A bridge may not sound thrilling, but it would certainly be a mistake to leave this from your travel plan. An icon of Bristol, the Bridge was completed in 1864 under the design of Victorian engineers. Perched atop the Avon Gorge, a walk around this landmark would allow for stunning views of the cliffs, forests and surrounding city.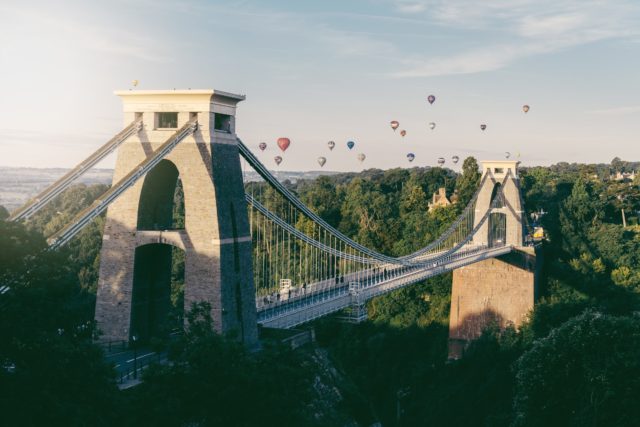 ---
Now we've had a general view of the area, lets dive deeper into the city itself. Read on to learn more about the city locals, and what makes this place unmissable.
Bristol and it's Culinary Finesse
The diversity of people Bristol brags has also influenced it's food culture. Restaurants, pubs, diners and street food vendors use this diversity to push the envelope. They offer unique dining experiences, all of which would make a great addition to your travel plan. Eateries such as:
The Lido Restaurant – Taking inspiration from Mediterranean and Middle Eastern cuisine, The Lido is a true Bristolian dining experience. Tuck into their delicious ravioli while soaking up the relaxed vibes here. You'll be seated on their poolside terrace, which is dramatically lit-up in the evenings. An atmospheric feel for the foodies out there.
The Ox – Hidden away in an unassuming basement in the Old City, The Ox is Bristol's seductive steakhouse. A perfect spot for a date or romantic meal. Their charcoal-cooked cuts are often ranked the best in the city. For high-end British food, this may be the place for you.
Bulrush – As a Michelin star restaurant, Bulrush's addition to your travel plan is a must. Though it may look like a small eatery in a sleepy suburb, the cuisine here pushes boundaries and gives Bristolian food a new face. Michelin highlight their speciality when working with crab, lamb and truffle. All ingredients are foraged or organic, so you can be sure there are no nasties in your meal.
St Nicholas Market – Previously mentioned dining experiences are more established, refined places. For more rustic, still delicious food, St Nicholas Market's street vendors may be ideal. From plump Japanese dumplings at Eatchu, to pie and mash from Pieminister, the Market's wide selection of delectable treats are sure to go down well for everyone.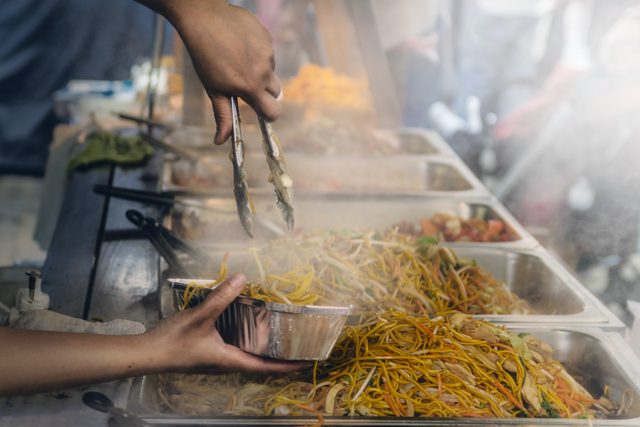 The Bristol Sound
The variety that Bristol has come to be known for is continued when looking at it's music scene. Both indoor and outdoor venues host some of the newest and freshest artists in the country. All music genres are embraced in the city, matching the tolerance we have come to expect here. To really get to know the Bristol sound, and where to add to your travel plan to hear it, read on…
Thekla – Previously built as a cargo ship in 1958, the boat now hosts regular events and live music nights. The unique site a great place to hear the latest sounds, and have fun while doing so!
The Louisiana – Frequently ranked as one of the best live music venues, The Louisiana has been the home of Bristolian live music since 1987. It continues to be the barometer for music in the area today. Acts such as The Chemical Brothers, Florence and the Machine, and The National have all played here. A real hub for live music!
St George's – These more trendy venues are definitely aimed at a certain crowd. Should a more traditional music experience take your fancy, St Georges may be the way forward. Opera and classical music take centre stage here, with their fantastic acoustics lending themselves perfectly to this music genre.
Old Duke – Once again, for a different side to the Bristol sound, maybe try the Old Duke! New Orleans-inspired jazz is the hallmark of this traditional pub. So vibe out to the smooth sounds while enjoying a cold beer.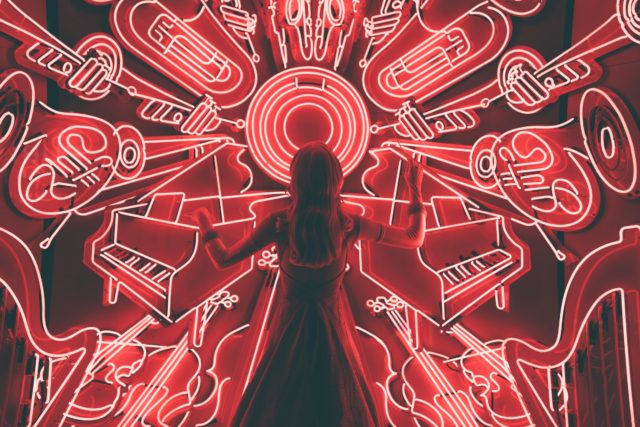 ---
Bristol – The Ideal City Addition to your Travel Plan
The unrivalled and totally unique identity Bristol consistently displays is testament to the good times you will have here. Not only is this city full of beauty and interesting quirks, it is also made by the locals. Their generous, welcoming spirit permeates the city streets, and allows you to let go and enjoy yourself whole-heartedly.
All of this contributes to why Bristol should be on your travel plan. So why wait? Bristol beckons!