As one of the major cities of Europe, Rome is known far and wide. We all know the empire defining Coliseum or the colossal Pantheon. Not to mention the heart of the Catholic world lies here, in Vatican City. So the last thing we need are more travel websites detailing these tourist traps. Instead, some of the lesser-known Roman attractions may be of more interest.
Rome has been an active city for thousands of years, and with that stretching history comes countless attractions to explore to this day. From historical curiosities to modern day marvels, Rome has something for everyone.
Here are some of the best, more low-key attractions Rome has to offer…
---
San Pietro in Vincoli (Church of St Peter in Chains)
Rome is (expectedly) jam-packed full of churches and cathedrals, many being central to Catholic worship. They also draw many tourists as attractions. But one of the smaller, lesser-known basilica's most travel websites won't cover, is the San Pietro in Vincoli.
This 5th century church is dedicated to Saint Peter, and his imprisonment in Jerusalem. It is said to house the very chains used to restrict the Saint under its altar, making it a very holy place indeed. So not only is the church a key player in the city, but is an iconic part of religious theology. Therefore making it central to Christian belief around the world.
The church's spiritual significance isn't the only unique thing here. San Pietro in Vincoli is home to a masterpiece. A statue of Moses by Michelangelo guards the tomb of Pope Julius II. The eerily realistic likeness showcases the very best of Italian art, and furthers the importance of this church as a Roman cultural hallmark.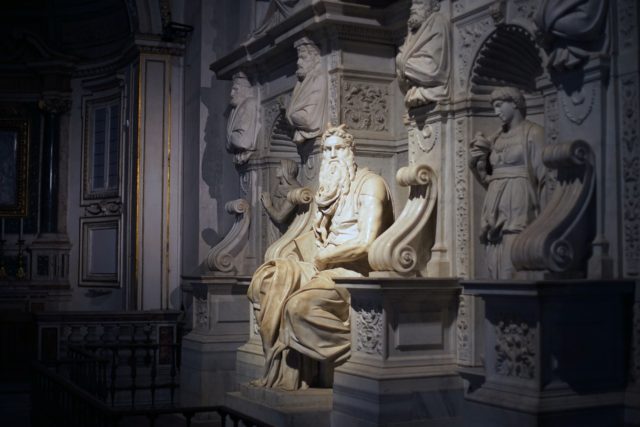 Temple of Saturn
As previously detailed, Rome holds Vatican City within its borders. Because of this, the city has become synonymous with Christian piety. Many forget that Rome was once the home of many different Gods, all worshipped for different reasons. Saturn was the God of wealth and agriculture, and was widely venerated through Temples and Shrines. These Temples and Shrines are now great attractions, though lesser-known than their Christian counterparts.
The imposing Temple of Saturn is a perfect example of how this veneration was practiced. Worn, aged columns loom large over the area, with impressive scrolled carvings scaling the structure. The sheer size of the Temple is an architecture buff's dream, as the ancient structure seems impossibly balanced in its current state.
The work which must have gone into building the behemoth cannot be underestimated. Builders would have dedicated much of their lives to it, highlighting the importance of Saturn to ancient Romans. This dedication has continued throughout the millennia to this day, proving the robust and creative nature of modern Romans. Something most travel websites forget to mention…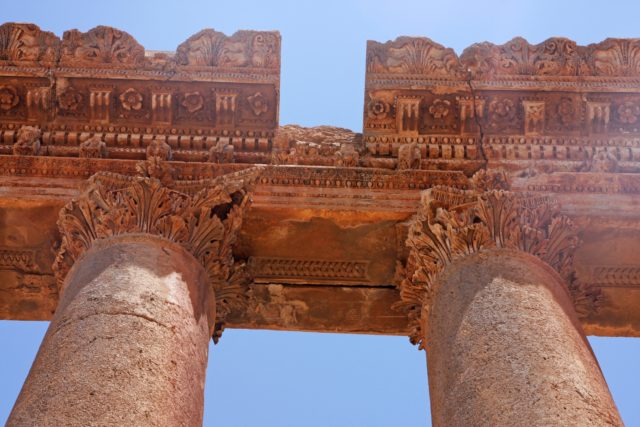 Torre Argentina (Rome Cat Sanctuary)
The previous attractions mentioned have purely been of spiritual or historical importance. The history of the next area is one thing, but the current use of the site is perhaps the more curious detail here…
The archaeological wonder known as Torre Argentina is a lesser-known ancient Roman plaza, containing 4 victory temples. Along with this, it also contains the famous portico of Pompey. Upon whose steps Emperor of Rome Julius Caesar was betrayed and murdered. A legendary site if there ever was one, infamous around the world. But since falling into disrepair, the area now has quite a different purpose not often detailed by travel websites.
Today, voluntary workers care for around 130 cats, many of which suffer disabilities or old age. Since its excavation, more and more feral cats decided to move in. Adding to their comfort, many locals started feeding the growing feline population. Since the mid 1990's, special care and veterinary services have been ramped up. Now, an official organisation has been established, dedicated to the care of the sick and needy cats. If you visit these attractions, expect a complex ancient backdrop to the loving purrs of these furry friends.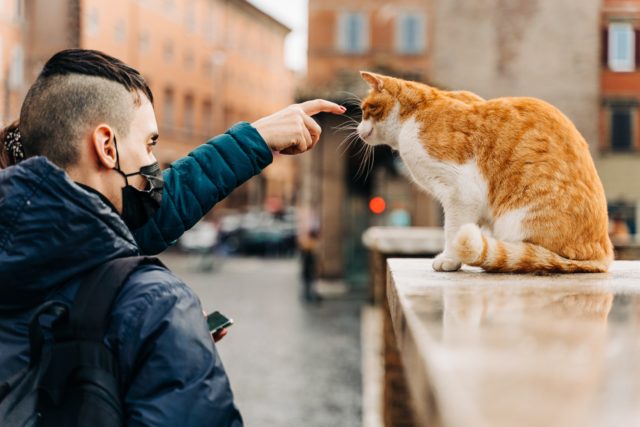 Museo Nazionale delle Paste Alimentari
When many of us think of Italy, images of the world-renowned cuisine immediately spring to mind. Maybe the most iconic of these dishes would be their pasta. So it is not surprising to find out that the only museum in the world dedicated to pasta happens to be in Rome.
This lesser-known museum highlights the mastery of Italian pasta. It details its production, cooking methods, pasta varieties and much more! Established in 1993, the museum displays traditional equipment used in pasta production, and tells the story of pasta in Italian history.
Of course while in Rome pasta will be a dish difficult to avoid. Though understanding how and why pasta is so important to the Italians gives an invaluable insight into the locals today. So if attractions to throw yourself into the culture here are your thing, the Pasta Museum may be the place to go.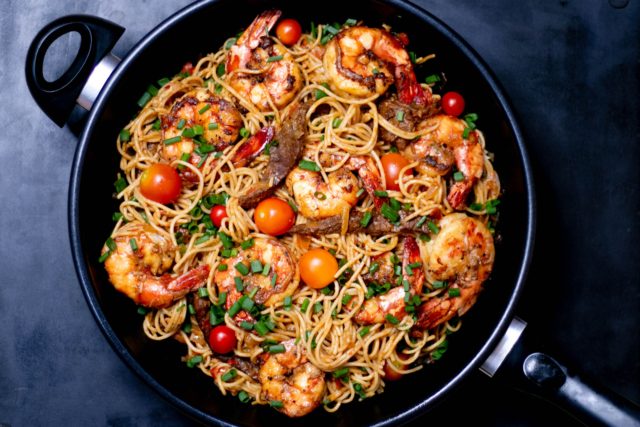 Metropoliz Museum of the Other and the Elsewhere
Travel websites often detail the grand, national museums housing famed art and sculpture. The next stop on our list is different. Not through a lacking of the same creativity, but through its rustic and authentic displays and use.
The Metropoliz Museum of the Other and the Elsewhere is an abandoned salami factory, now an art space and home to 200 people. In 2009, several migrant and Roma families cleared the derelict building and turned the factory auxiliary spaces into homes. Murals had already begun being painted when attention from artistic outsiders began.
The illegal squatters then started collaborating with artists and other creatives, putting the art space on the map for visitors. This has slowly but surely built up, now being a full art exhibition space with regular displays. The tourist attractions to this lesser-known part of Rome has encouraged the government to allow the squatters to continue. Because of this, you can visit today! An authentic, less-rehearsed side of Rome can be enjoyed here.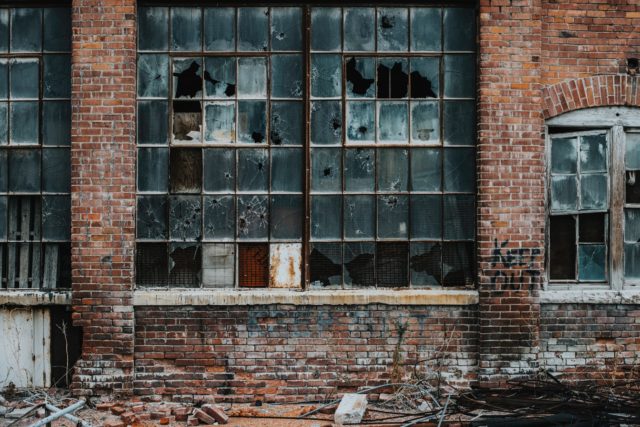 Campo de Fiori
The last spot on our list is a cultural hotspot in Rome. It also proves that no matter where in the city you find yourself, a story about the area can be told.
Campo de Fiori is a Roman market, being used for hundreds of years for this purpose. Strolling through the narrow walkways, you'll feel like a true local. As you walk past street vendors, scents of delectable pizza and pastries will get your tummy grumbling. Bustling sellers and packed stalls make for a shopping experience like no other. Food and drink, jewellery, clothes, machinery- anything you can think of is sold here! A perfect souvenir stop on your Roman holiday.
The fantastic shopping is not all the market has to offer though. A curious and familiar story haunts the place to this day. Perhaps looking over the heads of the jostling crowds, you notice an eerie lesser-known hooded statue. This is Giordano Bruno, a 16th century friar. Put to death by the Church, Bruno believed the universe was infinite. This is widely believed to be the truth nowadays, but was considered heretical in his day. So to combine scientific philosophy with retail therapy, Campo de Fiori should be on your list.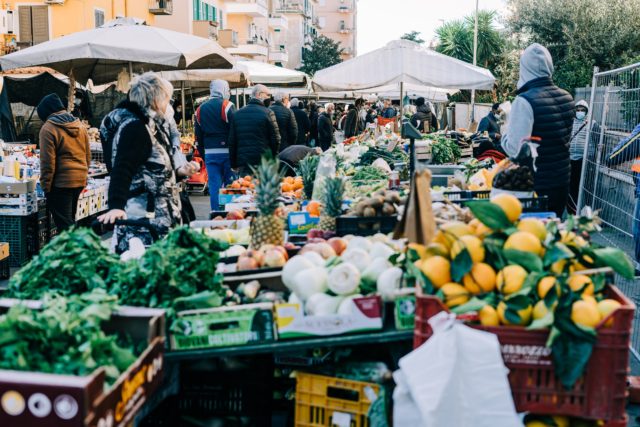 ---
Why the Lesser-Known Attractions?
The amount of attractions Rome holds is staggering, and with a collective few thousand years under its belt, there's no wonder! From ancient establishments with true Roman roots, to modern migrant ingenuity and skill, Rome is a city for all.
The major tourist spots in Rome get plenty of attention from travel websites and visitors alike. So why not surprise yourself, and visit some of these lesser-known oddities. It could provide a unique holiday like no other, with stories and memories to take with you forever.
So, when in Rome… You should roam!