Bath in Somerset is one of the UK's most widely visited cities. Its ancient Roman baths, distinctive Georgian architecture, and amazing shopping opportunities make Bath a tourist hub. Though, few people know what Bath offers behind the usual hotspots. So to look past these, and see its quirkier side, perhaps a UK trip to some of the unusual things to do in Bath could be ideal. After all, can you really get to know a city without delving deeper into all it has to offer? Explore Bath's history, its connection to the stars, and its unique businesses founded by its off-beat inhabitants.
Here are some of the best unusual things to do in Bath…
---
Paddleboard Through the City
Stand up paddleboarding (SUP) is the fastest growing watersport in the world, and for good reason too! Its great for holiday makers wanting to get physical, while still appreciating their new surroundings.
Bath Paddleboard Centre provides guided tours over the ancient city's River Avon. As you glide down the (usually) calm waters, you get normally unseen views of the precisely crafted architecture. All while being briefed on the significance of each area by your guide. Seeing the city like this allows you to fully appreciate where you are, and the beauty of the area you are in. It being one of the more unusual things to do in Bath, means you certainly won't forget this UK trip.
Sessions last from 1.5-3 hours, with guides for beginners as well as those already proficient. The easy-to-learn nature of paddleboarding means you'll be hitting the water in no time! This activity is ideal for families, groups or celebration parties! Think how fun a hen party would be here…
Ticket and hire prices depend on when and how many of you will be taking part. Simply contact Bath Paddleboard Centre for further details.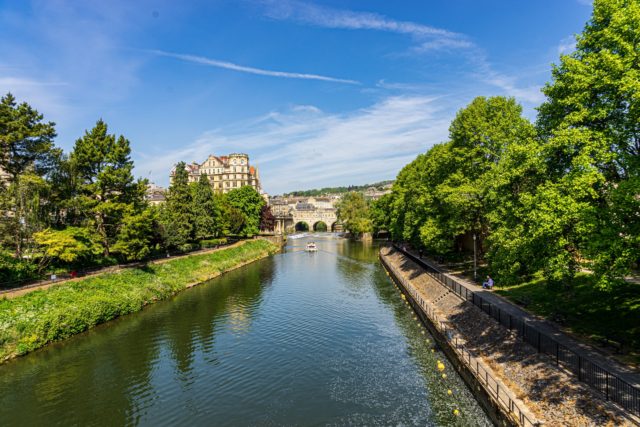 Herschel Museum of Astronomy
Not only does Bath have activities to work-out your body, it also has activities to work out your mind. For anyone fascinated by astronomy, or just keen to learn new things on your UK trip, the Herschel Museum of Astronomy may be just the thing for you.
The Herschel Museum is dedicated to the many achievements of the Herschel's, distinguished astronomers and talented musicians. In fact, it was from this house using his own telescope design, that William Herschel discovered Uranus in 1781. Here, you're a part of that history, up-close-and-personal with the past.
The house displays the possessions, memories, and equipment the Herschel's used, giving us a glimpse into earlier Bath life. So to further understand the Bath of today, learning its history can be a great context-giver. Being one of the most fascinating and unusual things to do in Bath, tickets are surprisingly affordable. Adult entry costs just £9.50, with concessions and packages also available.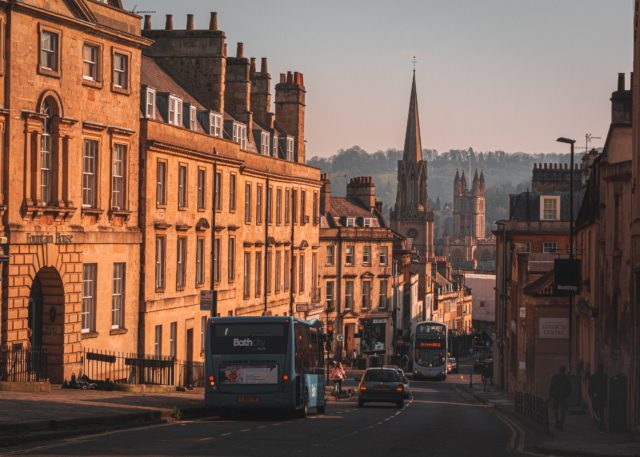 Bath Walking Ghost Tour
With a history as extensive and complex as Bath, it wouldn't be a surprise to find believers in spirits congregate here. Various spooky events have taken place in the city, leading many to believe certain areas are haunted. Taking advantage of this is Bath Ghost Tours.
Founded in 2015 by duo guides Brother Fergus and Doctor Lynch, the tours incorporate history, theatre, and paranormal experiments. Running multiple times a week, each tour lasts around 105 minutes, walking through 11 different haunted locations around Bath. Guests get details of horrifically gruesome stories, and experience terrifying paranormal phenomena. All while getting to know the ins-and-outs of the city.
Tours begin from the Bath Abbey entrance, and cost £10 for adults, and £7 for students and children. If you're brave enough to partake, this tour is one of the most unusual things to do in Bath. If you dare…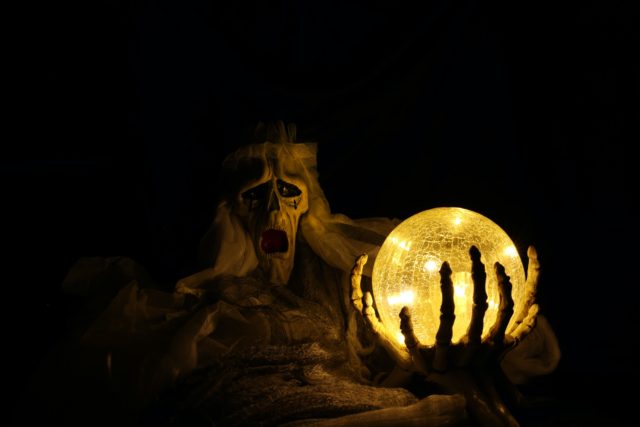 Mr B's Reading Spa's
Bath is one of the nations most written about locations, featured by some of the most famous authors in history. Because of this, the city embraces books and reading, with many independent book shops still being popular. Though for one of the more unusual things to do in Bath, Mr B's Book Emporium is the place to go.
Mr B's reading spa is an indulgent bookshop experience, with a bespoke twist. Perfect for book lovers. Over coffee/tea and cake, you'll chat about your reading likes to one of the knowledgeable Mr B's team members. Then your 'bibliotherapist' will hand pick a Jenga-stack of books and introduce you to them, before leaving you to decide which ones you'll be taking home. Your reading spa includes a £60 book voucher, so you can stock up on good reads for the future.
A personalised reading spa will cost £95, with perks included. This would make a great gift to go along with your UK trip.
Opium Bar
It isn't what it sounds like… don't worry.
Bath is a city full of mystery and intrigue. With this, comes opportunities for surprise and enjoyment. Opium Bar is the perfect example of this.
Tucked right away in The Vaults below Grove Street lays the world of Opium. It is a uniquely designed bar offering tantalising feasts for the senses. The well-trained staff know the menu inside and out, but no worries if you don't spot anything right for you. They'll ensure you'll get something to your tastes, even if they have to make it from scratch.
This hidden gem of Bath is perfect to wind down in after a busy UK trip. Not only do you get served on your terms, but you'll be embracing the mysterious allure the city brings.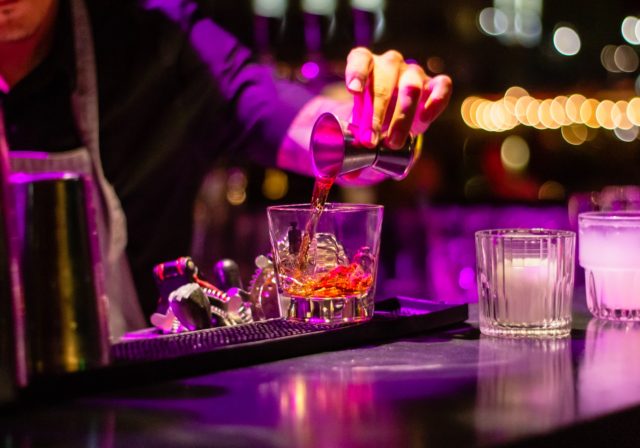 An Unexpected UK Trip
On the surface, Bath can look like any other historical, sleepy British city. But peel back the layers, and you find a treasure trove of unorthodox character. Unusual things to do in Bath highlight the sometimes eccentric nature of the location, furthering the idea that not everything is as it seems.
So peak behind the mundane façade, and experience Bath in a truly unique way.