If you're thinking of booking a winter holiday this year and are stuck for ideas on where to go why not head to Northern Norway's largest city, Tromsø? Tromsø is a truly beautiful city surrounded by mountains and Mother Nature at her finest. The city has a historic centre and is filled with centuries old wooden houses. If this isn't enough to attract you, Tromsø is incredibly popular for their range of winter actives such as husky and reindeer sledding and for their Northern Lights tours.
If you're starting to like the sound of Tromsø here's a short list of things you should know before you visit.
Hot-Spot:

Tromsø has become incredibly popular with tourists and Aurora chasers due to its fantastic location. The city sits in the middle of the Northern Lights oval making it geographically one of the areas with the highest probability of actually seeing the lights. During our Northern Lights tour our guide went as far to congratulate us on choosing to visit this beautiful city, as this alone drastically increases your chances of seeing the lights dancing across the sky.
As it's a popular tourist destination there is practically no language barrier as almost everybody we met spoke fluent English. If you want to impress the locals it's always polite to learn a couple of Norwegian phrases such as Hello (Hallo), Goodbye (Hat Det) and Thank You (Takk Skal Du Ha).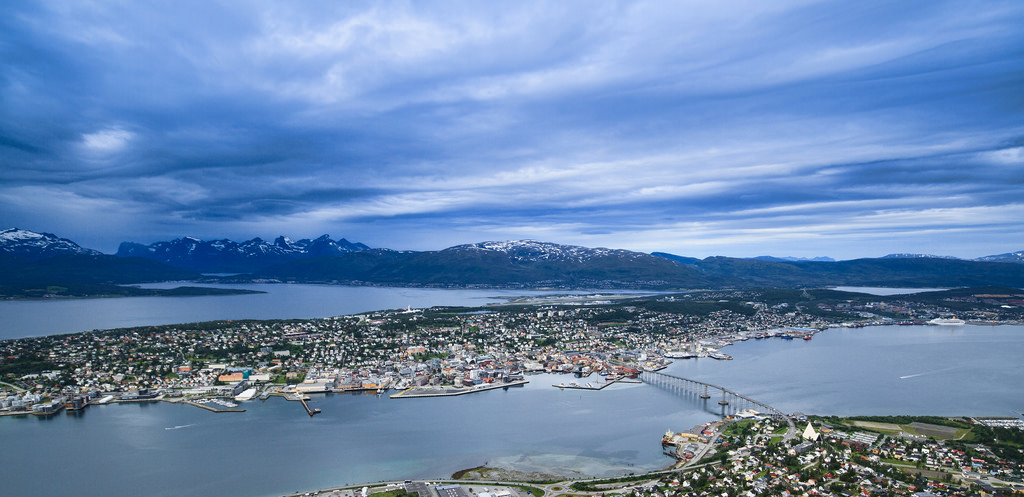 Everything You've Been Told About the Northern Lights is a Lie:

Whilst heading to Tromsø does increase your chances of seeing the lights, there is no guarantee that your visit will be successful, despite what the various websites suggest.
The appearance of the lights depends on a number of uncontrollable factors such as how clear the sky is and how willing Mother Nature is to play along. The Aurora is situated at least 80 km above the Earth's surface meaning that it is very likely that any clouds hanging around could ruin your chances. I would always suggest booking a place on a tour with professional chasers rather than doing it alone. The tour guides have potentially had years of practise and will take you to the locations which they believe have the best chances of appearances.
When you think of the Northern Lights you probably think of the gloriously colourful images which fill the internet. Unfortunately these photos are not an accurate representation of the lights as they are often long-exposure photographs. These shots collect the light from the sky over a period of time and are often more vivid than true . The photos are often selected for promotional purposes with the hopes of drawing you to the country or tour company. What they don't tell you is that the photographer who took the photo probably spent an uncountable amount of hours sat on a freezing coast waiting for the perfect shot and probably have 999 other, less colourful shot which will never be seen by another person.
It's Expensive:

Before we'd even began packing for our trip I had been warned that a pint would cost around £9.00. Seeing as I don't drink pints I didn't really see this as a problem and this certainly did not prepare me for the shock of paying the equivalent of just over £60 for two pizzas and two drinks. As previously mentioned thousands of tourists flock to Tromø each year chasing the lights. This gives businesses the room to charge that bit extra for, well, everything.
If you're taking cash with you it's better to go prepared and take too much rather than being caught short. You can always change any left over cash back to pounds once you're home. We also found having breakfast in our hotel incredibly helpful. We were able to fill up as much as possible meaning we didn't have to fork out so much for meals throughout the day.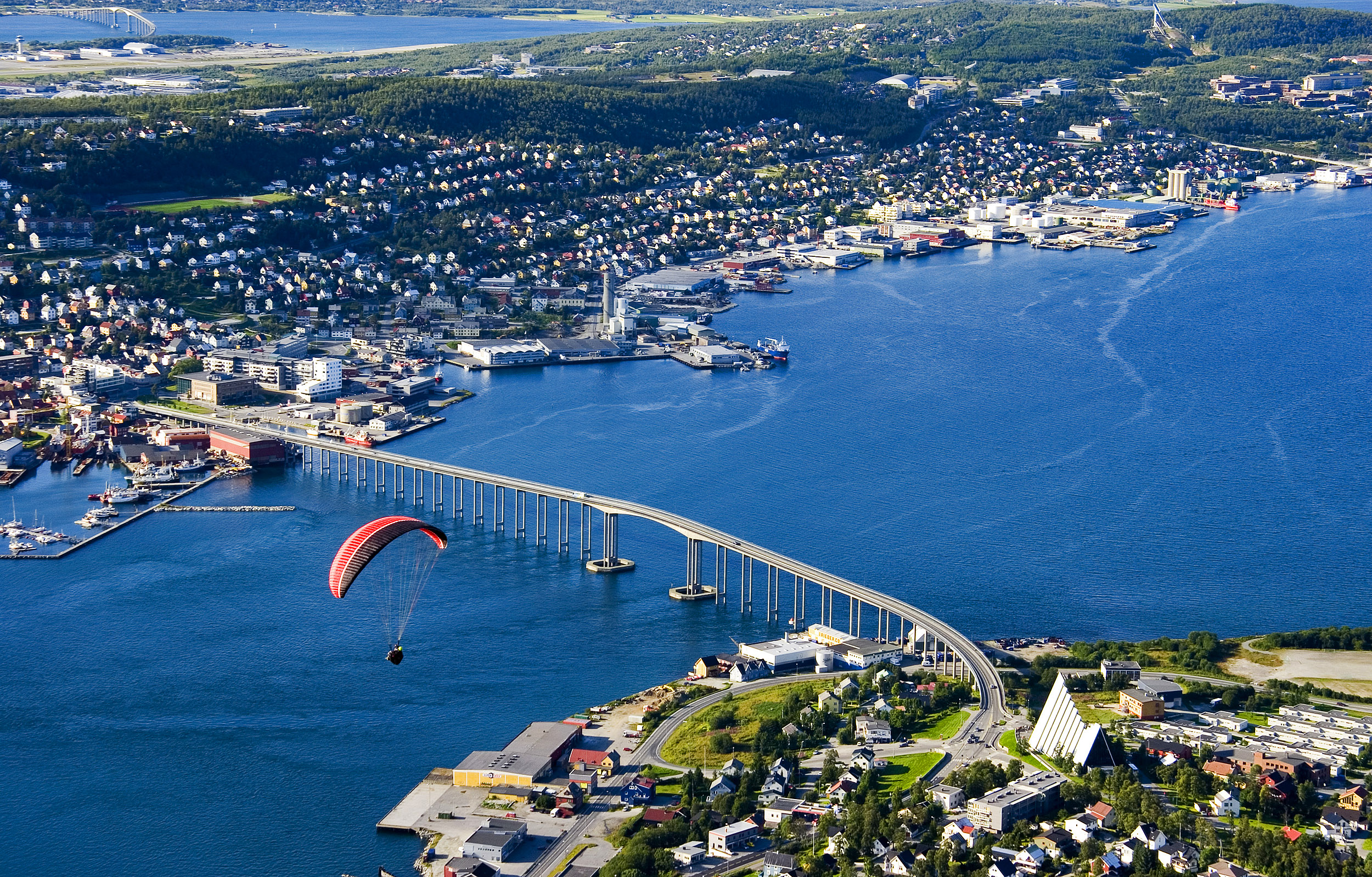 Almost No Activity is Guaranteed: 

Like the Northern Lights, unfortunately most of the popular activities in Tromsø are weather dependant and so cannot be guaranteed. For example to go husky or reindeer sledding you need snow, and a lot of it. Another popular activity is whale watching. As much as your guides will try to increase your chances, it's important to remember that the whales are animals and completely uncontrollable. If they don't want to come say hello there's literally nothing you can do. Understandably you'll be disappoint, but there is no point in taking this out on your guide who are probably just as disappointed as you are.
When booking our trip we had paid to go husky sledding and couldn't have been more excited if we'd tried. However a few days before we were due to fly out we received an email advising that they had to cancel due to a lack of snow and instead offered a few alternative activities (alongside a partial refund). Despite our initial disappointment we decided to opt for the husky hiking and ended up having the most brilliant time.
We spent a while meeting some of their 300 dogs, playing with their puppies, went for an hours hike with plenty of rest stops and were provided with clean overalls, transport to and from the centre, and even a hot meal (with a vegetarian option). I would honestly advise anybody to go husky hiking if they were to get the opportunity as it is a truly incredible experience.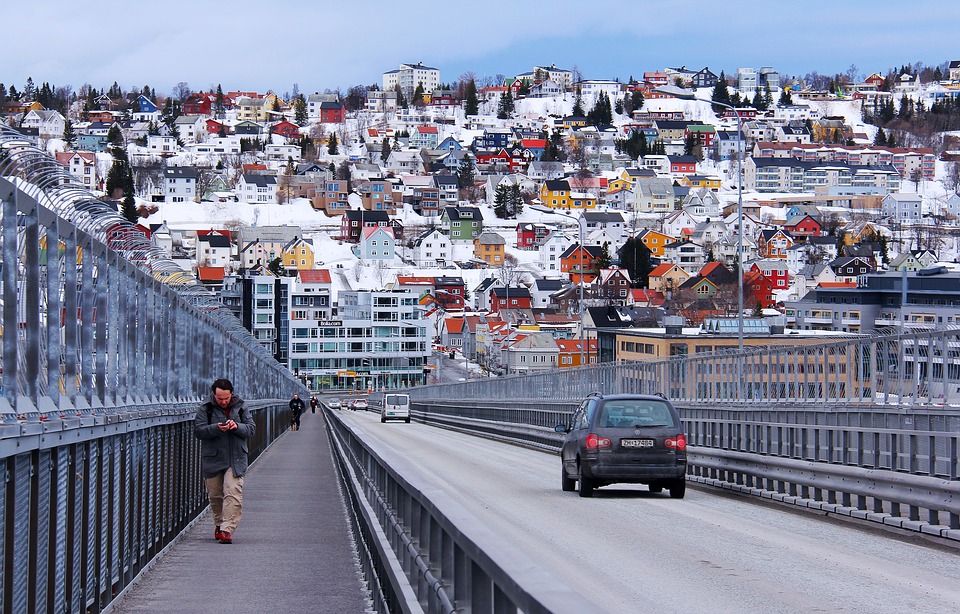 Layers:

It's important to remember that Tromsø is often referred to as "the capital of the Arctic Circle" and so is incredibly cold. If you think you've packed enough layers you're probably wrong. Throw in an extra pair of socks just to be safe and don't forget to wrap up warm (especially if you're doing a Northern Lights tour).
Tromsø is a wonderful city which reminds you just how brilliant and beautiful nature can be. As with any new city it's worth reading up on local customs and laws before travelling, but if you go prepared it'll be hard to not enjoy yourself in the Capital of the Arctic Circle.