The stars have enamoured humankind for millennia, and whether you're an avid enthusiast or just a casual stargazer, it's impossible not to be in awe at the celestial plains which flood our sky each night.
Cloud and city fog often smother the sky in the UK, but there are a few special places where you can view the stars. One such place is the South Downs. Distinctive for its diversity in landscape, the South Downs are a popular National Trust Park, ever-shifting due to how we choose to cultivate the land. The South Downs make for a fantastic holiday for outdoorsy people, where you can discover new hobbies and skills in a landscape of bubbling springs, white chalk hills and rows upon rows of vineyards and orchards. Perhaps even more inspiring is how clear the skies are at night, making the broad pastures and chalk hills the perfect place for stargazing!
---
Starry Skies in the South Downs, a National Trust Park
Step one of stargazing is finding somewhere to go, and we already have the perfect recommendation! But what makes the South Downs so great for stargazing? Well, due to the nature of the landscape being farmland, there is little-to-no light pollution in the South Downs, meaning artificial light sources rarely illuminate the sky. Out in the countryside, where a smaller number of people inhabit the area, there are fewer cars, leading to lower levels of pollution and clearer skies as a result. Most of the people living in the area are outdoor enthusiasts, too, so the site is often respected and well-cared for! When it comes to planning a stargazing adventure in a National Trust Park, there's no limit to places to stay. However, for the best experience, we recommend camping beneath the stars to make the most of the night – you could even try glamping!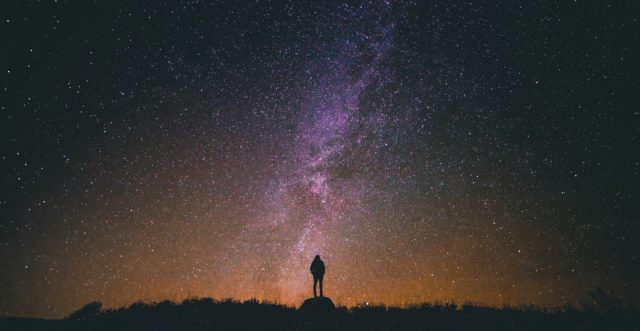 According to this map of dark-sky discovery sites, several locations in and around the South Downs provide unique Stargazing experiences. And this map highlights areas that are unrestricted to the public at night. Both sites pinpoint the South Downs as a great place to stargaze. On top of this, as a National Trust Park, the area is accessible and a great starting place to discover your new hobby! When it comes to stargazing, you'll need to come prepared, especially if this is your first experience. There's nothing worse than being wet and cold in the middle of a dark field. Make sure you have everything ready, so you can enjoy being mesmerised and relaxed instead! Here are a few things we recommend when it comes to gearing yourself for stargazing.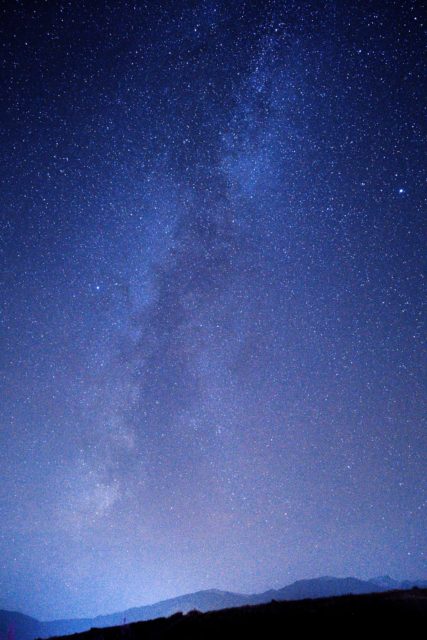 Bring a tarpaulin –
If it sounds a little over the top, remember that this groundsheet will be the only thing protecting you from the grass as the ground cools and becomes wet!
Pack plenty of blankets –
The terrain can be hard and uneven, so pack your favourite throws and make sure you're comfortable for your celestial experience!
Wrap up warm –
As the sun goes down, so does the temperature. Wear warm clothes so you can stay under the stars and enjoy the views for as long as possible.
Have a hot drink at the ready –
You could be stargazing for a few hours, so make sure to have a hot drink to warm you up. Fill up a thermal flask with your favourite warm beverage, and it'll make for a great handwarmer, too!
Look out for Moon Cycles and Constellations
Several factors will affect your experience, and often they're outside of your control. Surprisingly, even things such as moonlight can drown out the sky and make it appear starless! That's why it's essential to check the conditions of the climate, weather and even the moon phase before planning your venture. The time during, before and after a New Moon makes for the best stargazing experience. While in this phase, the Moon can't wash out the sky with its light, and you'll have the luxury of seeing thousands of shimmering stars. This event will also give you the greatest opportunity to witness the Milky Way spanning across the sky!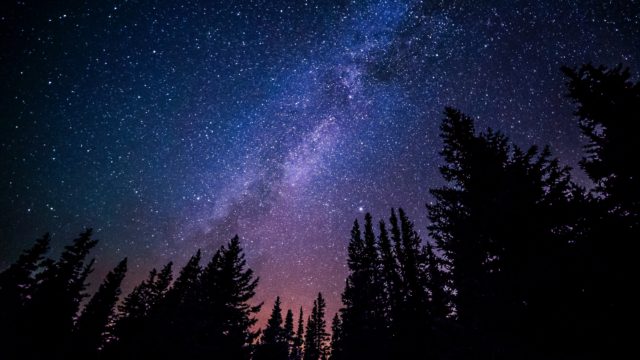 The best part of stargazing is lining up the stars to paint different images in the sky. But, of course, there are actual constellations that many people define themselves and live by. Horoscopes and Zodiacs rely on constellations, and astrologists claim that studying the movement and positions of celestial objects act as divine information and messages. There are plenty of applications that help decipher which constellations you're looking at, and some may even give you information on what astrologists believe they mean! Reading the stars has been something humans have done for thousands of years. Many religions look to the sky when it comes to receiving and reading divine messages; there are even mentions of people following stars in the Bible. It's hard not to believe that there is meaning in something so beautiful, and remembering just how far away those stars are can make viewing them even more absorbing!
Congratulations, You're Ready to go Stargazing!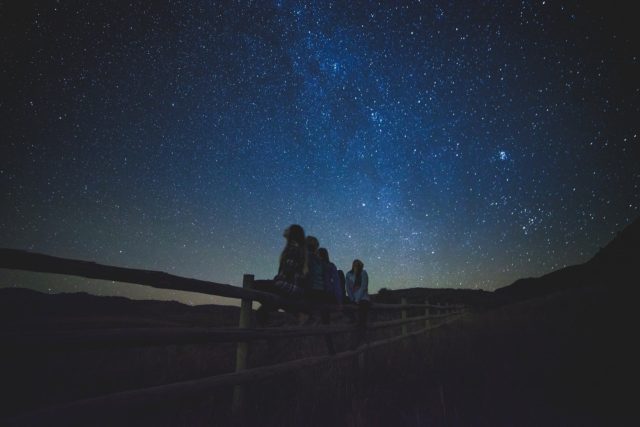 Just like that, you've read all you need to know about stargazing in the South Downs and the UK. So grab your friends, partner or family and plan your stay in this fantastic National Trust Park. For an extra-special experience, why not name a star after someone you love before you go?
After following the tips from this guide, your first time stargazing will be extraordinary, and you're bound to be obsessed. So plan, pack and look to the stars; the newest way to enjoy a UK getaway!
---
By Skylar Grace