Cromer is a wonderful quaint coastal town situated on the north Norfolk coast, East Anglia. Cromer is just 23 miles from Norwich and 116 miles north of London. For this reason, it is located within driving distance from the capital (which is home to 9.5M people). The journey by car, depending upon what part of London you would be travelling from is around 3 hours. What's more, there are direct train links into Cromer from London, Norwich and other areas in England such as Manchester (6 hours+), Birmingham (5 hours+) and even Bristol (change at London). Whilst it is quite far from many parts of England, it is possible to travel to by train. This makes Cromer the perfect destination for an English staycation.
Let's take a look at the breakdown of reasons to visit Cromer and what to expect:
Cromer Beach and Sea | North Norfolk Coast
The first thing you will want to know about is the beach. Cromer beach is a pebble and sand beach with a promenade. It has many areas where you can access the beach, offering not only spectacular sea views but when looking towards land, you can admire luscious green cliffs, picturesque beach huts and beautiful Victorian buildings. World famous graffiti artist Banksy has visited Cromer where his crab artwork remains, protected by varnish on the sea wall. There are multiple water activities in Cromer including surfing and kayaking. If this isn't enough, the Cromer Shoals Chalk Bed is dubbed 'Britain's Great Barrier Reef', created when dinosaurs ruled the earth – said to be longest chalk reef in the world!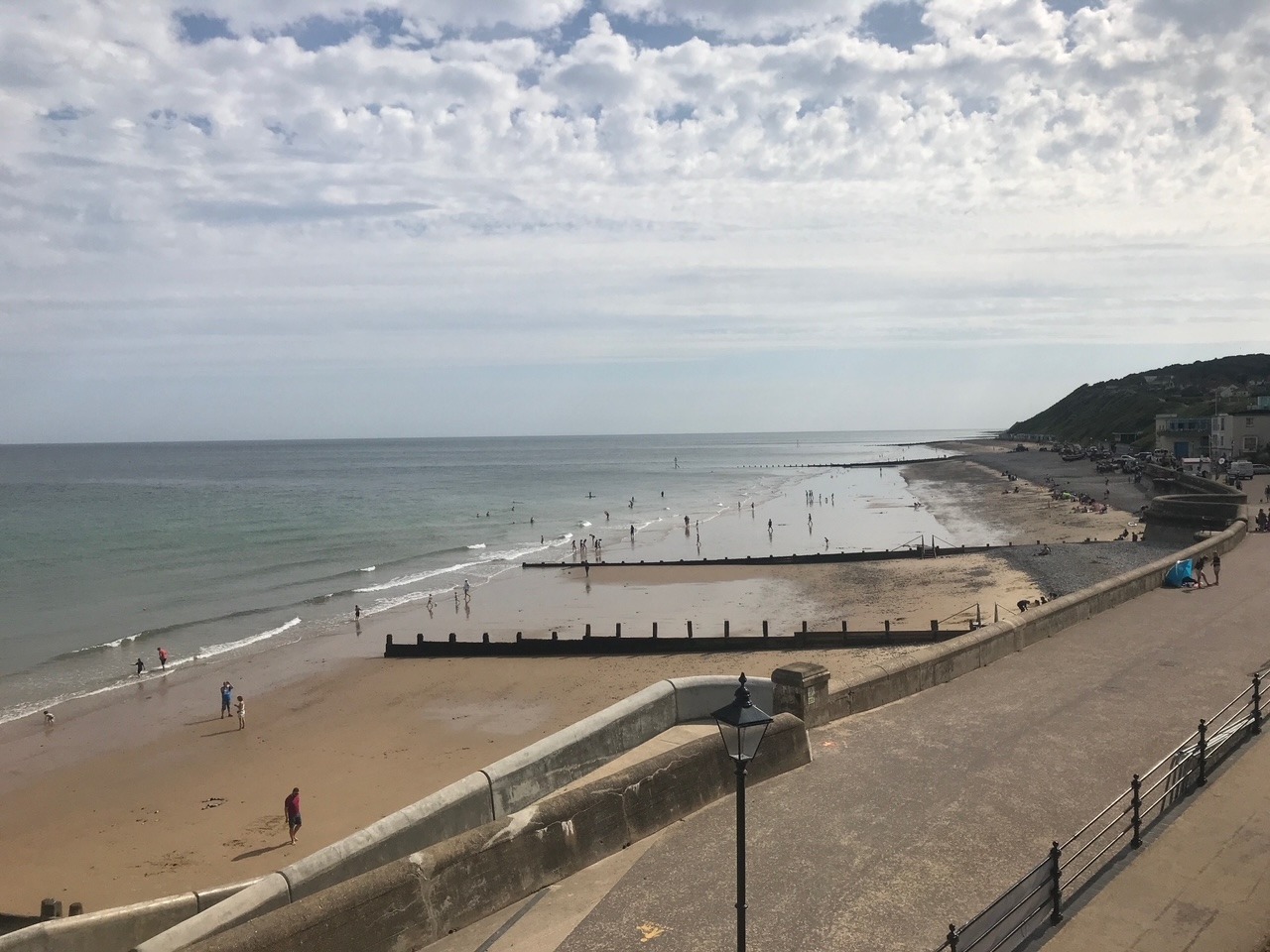 Chalk Cliffs
The chalk is not just under the sea, but in the magnificent cliffs. At times you will see Bagot goats who graze on the steep slopes right next to the walkway. An estimated £15,000 per year is saved by the 'goats on a slope' grazing as the area is difficult for humans to control due to its size and awkward steepness. If you're super lucky you might just get a selfie opportunity with the Bagot goats which even have their own merchandise line!
Cromer Pier
The Cromer pier is a 151m long traditional Grade II listed Victorian pier
home to the Cromer Lifeboat Station and the Pavilion. It's no surprise that Cromer pier is one of the most picturesque landmarks on the Norfolk coastline, attracting TV producers and filmmakers from around the world. The heritage seaside pier was designed by Douglass and Arnott, constructed by Alfred Thorne and is owned by North Norfolk District Council. Awarded 'Pier Of The Year' in 2015 by The National Piers Society it really is a wonderful place to visit. Not only offering breath-taking views, but with plenty of seating all along for relaxing or crabbing. It has a small gift shop, and outside seating areas where you can grab a cold beverage (and alcohol). Oh, and Cromer pier is also home to one of five UK end of pier theatres!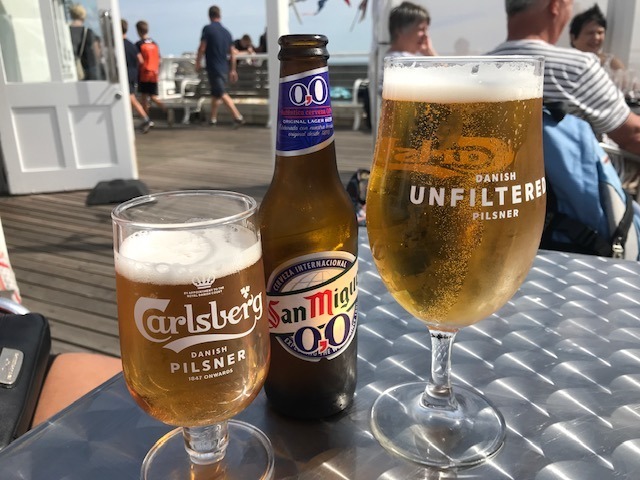 Local Amenities
Whilst the town is small it has everything you need for the perfect beach holiday getaway. Amusements, bars, restaurants, gift shops, ice cream stands – it has it all. We thoroughly recommend 'No. 1 Cromer' for fish and chips. It's not the cheapest, and the queue can get lengthy but it's worth it! You can order food from the street area where people stand a queue, or you can go in to eat from their restaurant with sea views! There's also a Co-op tucked away in one of the side streets so you can opt for a cheap 'meal deal' style lunch. Parking can be tricky depending upon when you arrive but there are options. There's the pay and display car parks (£9 for the day), or you could get lucky with the free parking bays on the street – but they get snapped up quick!
Accommodation
There are various camping resorts and hotels in the area. Cromer is also close to many other beaches so should you visit for a week you have options to venture to other wonderful Norfolk coastal towns and villages. Other areas worth noting are Mundesely (East of Cromer) and Sheringham (West of Cromer). The north Norfolk coast is well known for spotting seals as well so keep your eyes peeled and if you do visit, have fun visiting, we're sure you won't regret it!