A modern holiday in the Persian Gulf conjures images of ultra-modern skyscrapers, mammoth shopping centres and uber-luxurious resorts. But in Muscat, an authentic Arabian experience can be found. This coastal city is a stronghold of the old Arabia, with white marble as far as the eye can see. Lying on the Arabian Sea, Muscat sits on the Gulf of Oman, with the Western Al Hajar Mountains dominating the natural landscape. Muscat's perfect blend of sights, sounds and smells make for an intoxicating escape for any tourist.
Sightseeing in Muscat, Oman
Muscat is an absolute treasure trove when it comes to sightseeing.
The Sultan Qaboos Grand Mosque is the main mosque of the Sultanate of Oman, and is definitely worth a visit. This vast complex is filled with intricate artwork, hand-woven carpets and a huge crystal chandelier. Tranquillity and beauty make this mosque ideal for both worshipers and regular visitors alike.
Muscat is also home to one of 6 residences of the Sultan of Oman. The Al Alam Palace is an elegantly designed structure. With facades of gold and blue and polished white marble. The Al Alam Palace stands out because of its uniqueness, with it being a lot less grand than other royal residences.
The Royal Opera House in Muscat is the pinnacle of the city's architecture and arts. The blinding white marble exterior is certainly eye-catching and unlike anywhere else in the world. Inside the Opera House, frequent galleries and operas are open to the public. So, you can admire what's on the inside as well as the outside.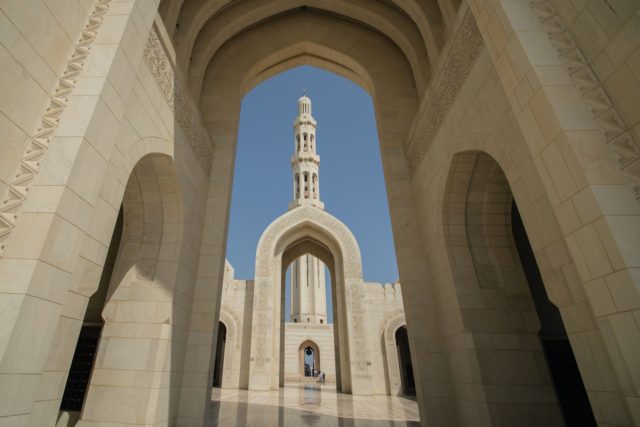 Culture in Muscat, Oman
Omani culture is intrinsic to the city, and Muscat is a melting pot for this.
The Mutrah Souq is the oldest traditional bazaar in Muscat. It hearkens back to the centuries-old Middle Eastern markets, filled with spices, jewellery, fabrics and food. It is a feast for the senses and gives a perfect chance to brush-up on your haggling skills. You will not walk away from here empty-handed.
To really throw yourself into the cultural fabric of this city, you must try the Omani food on offer here. With Oman almost at a crossroads between Persia, Arabia and Africa, the food here reflects this diversity. Tuck into some Mashuai (roasted kingfish with savoury lemon rice) for your main course, with dates and Kahwa (strong bitter coffee) for afters. And of course, it wouldn't be the Middle East without delicious shawarma (meat marinated in spices, wrapped in pita bread).
Oman's long history means it has a rich artistic background spanning centuries. Galleries like the Bait Muzna, Bait Al-Zubair Museum and the National Museum conveniently display many of these works. The evolution of this art gives tourists a window into how Muscat has developed into the vibrant city we see today. It gives an insight into the perspectives of the people who lived and still live there.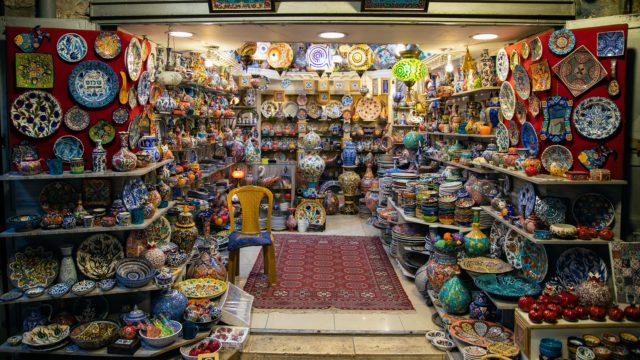 Natural Wonders in Muscat
Muscat's man-made urban plan blends seamlessly into the rugged nature surrounding it.
In the limestone of the Eastern Muscat Governate lies the water-filled Bimmah sinkhole. Muscat can reach up to 40 degrees in summer, so taking a visit to this cool, shady area can give a well-earned respite from the blazing sun. All while taking advantage of a fantastic photo opportunity.
Bordering the shining city are the Western Al Hajar Mountains. These mountains happen to be the largest mountain range in the Eastern Arabian Peninsula, separating the low coastal plain and high desert plateau. Exploring these mountains, with plenty of water on hand, you will be privy to spectacular views of the city proper, with the still Arabian sea lapping the shores. Unique flora and fauna also populate the mountains. You may spot Egyptian or lappet-faced vultures soaring above head, or Wadi Kharrar geckos creeping underfoot. And if you're really sneaky, you may even see a mountain gazelle. That is, if it doesn't see you first!
If a relaxed trip is more your speed though, Muscat's beaches won't disappoint. Qurum beach offers a serene spot for sun-worshipers, with clean sand and grassy knolls dotting the area. Cafes and restaurants line the beach, with seafront views in abundance.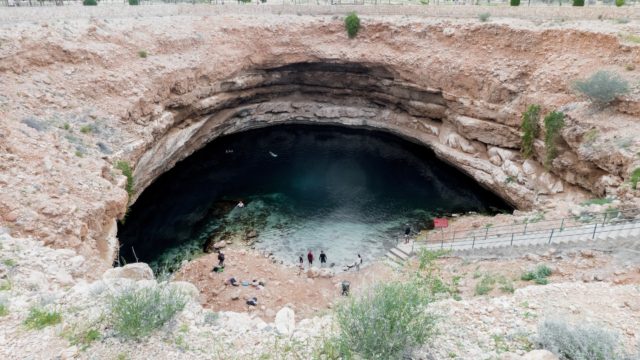 With the laid-back locals and the fantastic sights to see, Muscat is an exotic escape that should not be missed. More low-key than its Gulf neighbours, Oman in general balances subtle charm with breathtaking vibrancy, culminating in its beautiful capital city. If a true Middle Eastern adventure is on your travel bucket list, then don't miss out. Book your trip to Oman today.