Are you looking to move to a place having fantastic food, beautiful places to visit, serenity all around, acoustic wind, and a country full of cultural background? Then let me tell you that there is no better option than moving to France. By being the largest country in Europe and a country which is a favourite tourist place. But wait, before making a hasty decision, I will let you know some of the amazing aspects of the country that will make you feel that there is no other better option than moving to France.
Most visited country in the entire world
France is a country visited by thousands of people every year. It is because its food and culture have deep roots in the past. However, the most visited city of France is Paris, known as the city of love. This city is a dream destination for most couples. 
Art Museum is a must-visit place

.
France has the largest art museum in the world in which every art piece is mesmerising and heartwarming. This museum is filled with so many precious art pieces that it would take many days to visit it completely. Most of the artwork in the museum is created by French artists, and its most famous pieces are:
The Mona Lisa 

The Wedding at Cana

The Raft of the Medusa

The Venus de Milo

The Horse Tamers
Talking about this beautiful museum, I want you to know that it was a fortress by 12th century and then converted into a royal palace later. People believe that this museum is occupied by ghostly powers but do come to visit it because of its age and the [transformation it went through. Most people are moving to France or visiting it as tourists, pay a must-visit this ethnic and cultural place. Don't forget to buy the ticket and get amused by this art-filled museum.
France is known for a large variety of cheese types they produce each year, and if you are a cheese lover, then congratulations, your dreams come true. Cheese found in France has excellent characteristics making it different from the cheese found in other parts. If you decide to visit France, try these cheese varieties and enjoy a healthy treat to your buds.
France is a country that does not allow its market to throw away any food items that have not expired yet. It is a country known for its ethical values and moral standards. They donate most of their food near expiry and do not cause any health problems. While some fruits and vegetables are deemed unable to be eaten, most of the food is distributed to families in need. That is great for the people who could use the food and the environment.
There are so many amazing and interesting things about France that are difficult to comprehend in a topic. If you start looking for them, you will fall in love with this beautiful country. So don't repent and start planning to go there, home to your dreams.
Moving to France
Are you living in the USA and are willing to move to France after reading all these amazing facts about France? Then don't worry at all. Now moving to france from usa is just three steps away.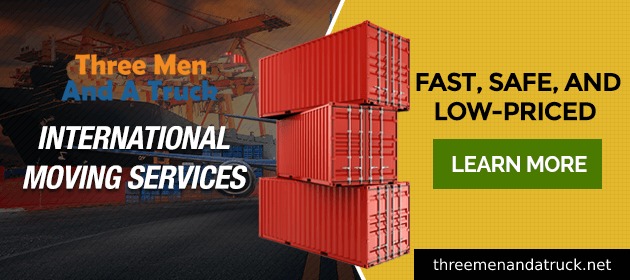 Are you thinking of moving to this amazing place with your family or want to shift your office to this heartwarming place, then fasten your seatbelts and let me take you to a ride that can ease your way in moving to France?
   

Learn about legal requirements
France and the USA have close social, political, economic, and cultural ties that have roots for hundreds of years. France offers an excellent standard of living and great job opportunities. USA-based people can move to France and pursue a great job or academic carrier. To stay long-term, you'll have to apply for a one-year French visa and contact a consultant that can guide you in the best possible way.
   

Learn language
It is very important for the person moving to France to grasp the French language. It is essential to get a job or to have an education. After learning the language, you need to look for a job that matches your skills and expertise.
   

Find a place to live

.
Looking for a house in France is one of the easiest tasks. You can get a house full of luxuries or one that is simple and suits your personality. What you have to do is after selecting the one, make a contract and check the detailed charges. Make sure to involve a real estate agent that can make this task risk-free for you.
   

Look for a moving company

.
Moving to a new country requires planning and preparations. Search for a reliable moving company that can carefully relocate your items and home accessories to another part of the world.