Travel and Africa often go hand in hand. If there's one form of tourism that the continent is most known for though, it would be safaris. The wild animals wandering the African plains are often the subject of intense curiosity. Meaning those wanting to catch a glimpse of them are-a-plenty. All wanting their own adventure in Africa. In Tanzania, this is no exception. In fact, Tanzania is one of the best countries to go on safari. With its biodiversity and natural beauty being a couple of the many factors. Sanctuary Saadani Safari Lodge, Tanzania is an intimate, exclusive lodge on the southern border of Saadani National Park. Here, you'll be treated to the finest food and drink. All with the company of Africa's most famous fauna. Though, there's so much more to it…
Here's what to expect from a stay at Sanctuary Saadani Safari Lodge, Tanzania
---
Your Stay
The Lodge is idyllically located where the Wami River flows into the Indian Ocean. Saadani Safari Lodge combines bush, beach, and river for a truly unique adventure in Africa. But before we dive into the safari's, lets see what the Lodge itself has to offer.
Nestled on a sheltered horseshoe bay, the Lodge has private golden beaches and azure waters. Along with ancient indigenous trees in savannah plains. Saadani National Park is actually one of the only protected coastal regions in Africa, the only one in Tanzania to border the sea! Once again, uniqueness is the byword for this place.
Saadani Safari Lodge has six eco-friendly suites dotted across their private beach. All offering unmatched views over the ocean. Five of these being the elegant Maridadi Suites. Constructed from locally collected grass, the Maridadi Suites are all en-suite, with outdoor showers also. Specially carved beds, wood-framed couches, and stunning teak floors all add to the sleek aesthetic of the place. Each suite also has its own raised timber deck, leading directly onto the serene beach.
For honeymooners, or romantic couples wanting to splash out, the luxurious Siri Suite could be for you. This secluded suite offers total privacy, accessed only by a private dry riverbed walkway. In addition to the basic Maridadi features, the Siri boasts a swimming pool, kitchen with personal chef, a bar, and personal butler. It also has its own deck. Perfect for private meals or casual drinks. A truly bespoke touch for your adventure in Africa.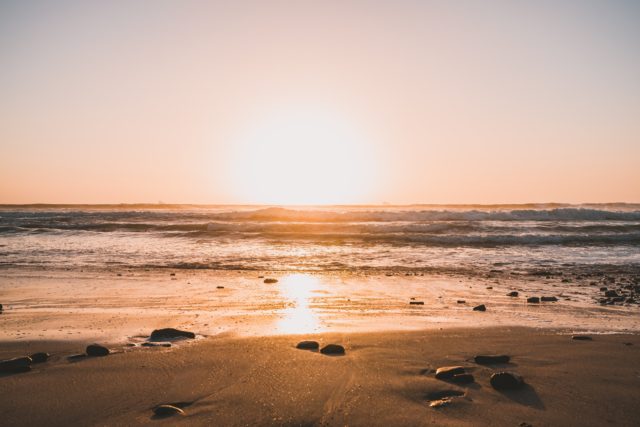 ---
The Main Lodge
Now we've detailed what to expect from your rooms, lets have a look at what's on offer in the main Sanctuary Saadani Safari Lodge, Tanzania…
The main building is also made from local wood, raised on stilts, and shaded by indigenous screw palms. The lower deck of the main lodge includes a restaurant, specialising in seafood, thanks to the local abundance of fish to catch. Here, meals can be enjoyed over the view across the open ocean. Arrangements can be made for meals in the bush, on the beach, or just somewhere private. Once again tailoring the experience to you.
On the upper deck, a lounge and bar offer the same panoramic views. Just a short walk from the main lodge, guests can visit the hideaway. This spot overlooks a waterhole often frequented by wildlife. A great addition to your adventure in Africa. Sanctuary Saadani Safari Lodge, Tanzania even has a hidden rock pool, perfect for those nights of spontaneous romance. If all that wasn't enough, Saadani has its own private airstrip! For those wanting a flashy entrance, I suppose.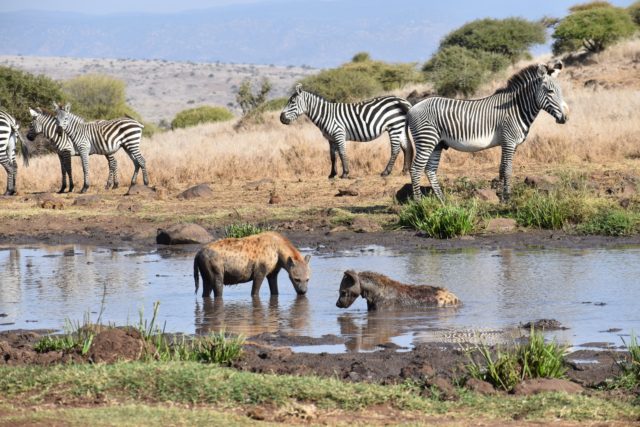 ---
The Safari Adventure in Africa
All these amenities and luxurious additions are all well and good, but what about the safari? After all, I assume that's the reason most people come here. Well, it certainly doesn't disappoint.
The varied eco-systems around Sanctuary Saadani Safari Lodge, Tanzania means the areas biodiversity is on another level. Because of this; sea, river, and bush activities are all offered. A true adventure in Africa.
Savannah
The Saadani National Park features around 30 species of larger mammals. Along with this, many reptile and bird species call the area home too. Guided game drives and bush walks all offer ideal wildlife and birdlife viewing. You can expect to see giraffe, buffalo, warthog, zebra, gazelle, wildebeest and baboons. Plus, many predators like the lion, leopard, spotted hyena, and black-backed jackal. Sometimes, even sightings of the rare colobus monkey and endangered sable antelope occur!
River
With the Wami River at such close proximity, it'd be a shame not to explore who calls the waters their home. Frequent boat trips on the river provide sightings of hippo, crocodile, and flocks of magnificent pelicans and vibrant flamingos. Other river bird sightings like kingfishers, grey herons and yellow-billed storks are also common. Often spotted in the shallow waters.
Ocean
The warm Indian Ocean is a hub for marine life, with its waters abuzz with movement and diversity. Guests can enjoy picnicking, and snorkelling on the ocean boat trips. You'll usually head over to a nearby island, accompanied by dolphins and green turtles. Hundreds of fish species can be seen in the water, darting about in a frenzy. If you're lucky, you may even spot a humpback whale!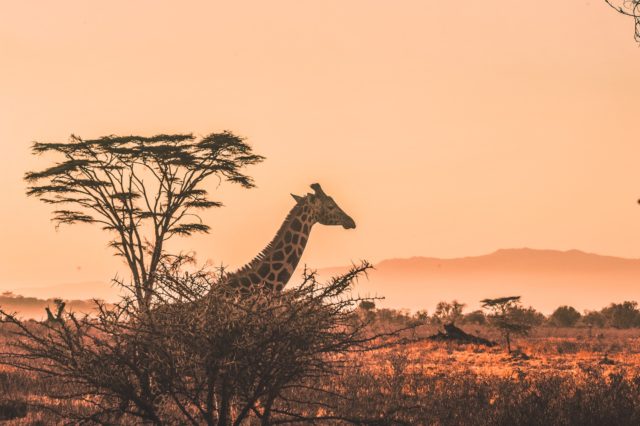 ---
A Wild African Trip, With A Luxurious Stay
Safari's often conjure images of wilderness, heat, and less-than-luxurious accommodation. Though, it doesn't have to be this way. Just because your days are filled with fun and adventure, doesn't mean you have to rough-it at night. What could be better after a long day, than dipping into a private pool on your own exclusive deck? To me, very little could match that.
So don't let the stereotypes put you off. Start your adventure in Africa with Sanctuary Saadani Safari Lodge, Tanzania.