For those well-versed in travel; hotels, rentals, and B&B's can all begin blending together. The same carpets. The same furniture. Even the same water coloured picture of a horse in every room. After a while, the thrill of a new hotel room begins to waver. Thankfully, the internet has opened up a new market. Platforms like Airbnb make interesting and curious spots to stay in widely available to a large audience. This new market has allowed a more bespoke and personal touch to travelling and accommodation. For a quirky trip, unique Airbnb's in London could be ideal. In a city as vibrant, diverse and creative as London, some truly magical places to stay are available for your city escape.
Here are some of the most special and unique Airbnb's in London…
---
Studio Cabin
First up on our list is a tiny home, part of the new wave of modern DIY building projects.
Studio Cabin is a cosy garden studio, nestled behind the house of a local couple. Built from sustainable materials, the Cabin is perfect for eco-conscious travellers. It sits in their garden, surrounded by trees and surprisingly peaceful nature in a city. A great place to hang out and unwind!
The space is a wooden hut, with a kitchenette and ensuite wet room. Along with this, a comfortable double bed, desk, and good electricity supply makes this a home-away-from-home. Minimalist interior design gives the Cabin a quiet and serene atmosphere.
The cabin is close enough to nature for a relaxed stay, but close enough to the action of bustling London. Galleries, café's, landmarks, and parks are just a stones throw away. Plus, London's Tube makes travelling the city much more accessible.
Studio Cabin costs just £85 per night, cleaning and service fees not included. So, no need to break the bank for a city escape in one of the most unique Airbnb's in London!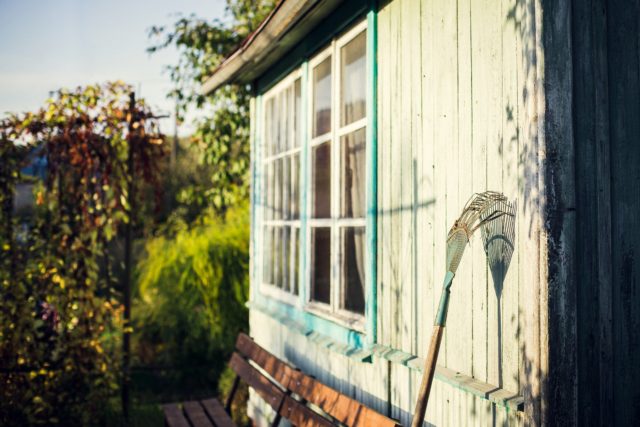 Urban Retreat Houseboat
London is a river city, relying on the Thames throughout history. Because of this, people have been making their homes and business on the water for years. The tourism sector is no exception, with 'boatels' becoming more and more popular. The Urban Retreat Houseboat is a prime example of this…
Stationed in Camden Town, the Houseboat is a rustic pocket of cosy comfort on the Regents Canal. This beautifully styled little home is an eclectic mix of home comfort familiarity and unconventional creativity. Easily making it one of the most unique Airbnb's in London.
A fully stocked kitchen and bathroom await you here, along with Wi-Fi, heating, and your own wood-burning fireplace! All home essentials are included, so no need to worry about stocking up.
The area you'll be staying in is one of London's arty neighbourhoods. Next door you have the Word on the Water bookstore, with evening guitar music and markets on the nearby promenade. Here, you'll be in one of London's cultural hearts.
A stay on this unorthodox Houseboat will only set you back £79 per night, which is great for such a rich city escape.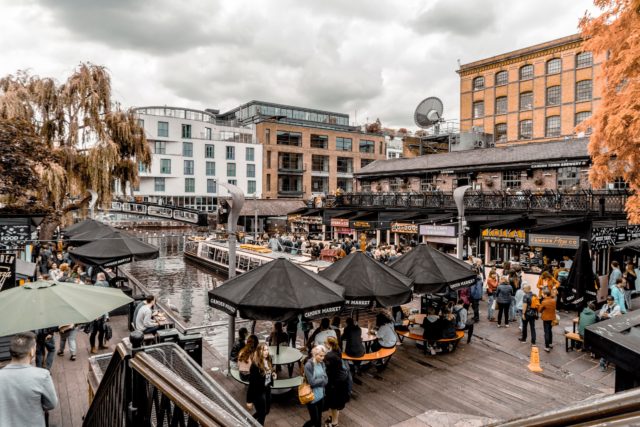 Russell the Great
The previously mentioned Airbnb's were all quite affordable, but somewhat lacking in the luxury department. That's why the next two spots on our list are for a more luxurious, but larger, group. Though, prices for these depend on when and how long you'll be staying.
Russell the Great is a 3-floor penthouse not far from Russell Square in Bloomsbury. Mostly open plan, the architectural mastery displayed in the Russell makes for a truly unique city escape.
With 3 king suites, 2 dining terraces, diverse living space, and full gourmet kitchen, Russell the Great is a luxury-lovers dream. While architectural features such as all around windows, glass ceilings and skylights, floating staircases and ultra-modern furniture give an airy ambience to the whole space.
All this space and luxury means large groups can use the Russell as their home base. Bloomsbury is one of London's most well-known and densely packed areas. Shops, libraries, museums, and galleries are literally a few steps away from the location. Meaning Russell the Great is ideal for those wanting to throw themselves straight into city life in Central London.
Though intentionally excessive, Russell the Great is also a wonderful example of how the quirky Londoner mindset can be used creatively in a luxurious setting.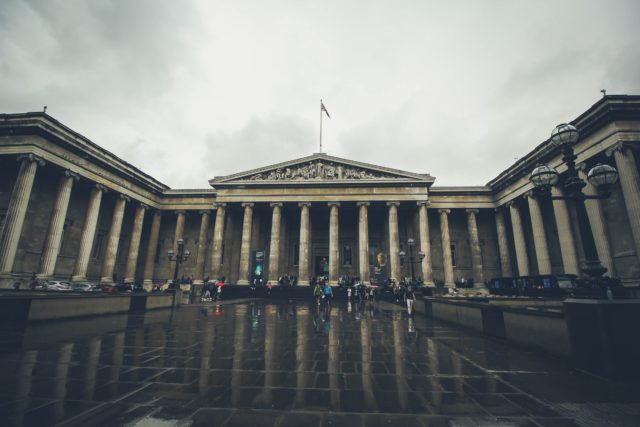 Tower Bridge Houseboat
Last on our list, we have another of the most unique Airbnb's in London taking advantage of the city's waterways. Though, this time we're a little more luxurious, on the iconic River Thames.
Tower Bridge Houseboat (AKA HMS Harpy) was built in 1904 as the worlds first floating Customs House. It is now an exceptional 4 bed, super-luxury rental with unmatched (no exaggeration) views. In fact, it's the completely unique view that makes this boat very special indeed.
HMS Harpy sits just 400m east of Tower Bridge. Because of this, jaw-dropping panoramic views of London's entire cityscape can be seen from the boat. All from the River, giving usually unseen angles to the lucky people onboard.
The scenery isn't the only thing to be admired though. The boat has more to offer than just prettiness. A state-of-the-art kitchen, oak panelling, lavish interiors, open spaces and modern technological conveniences make the Harpy a quirky city escape haven. You'll be so comfortable onboard, you'll never want to be a land-lubber again!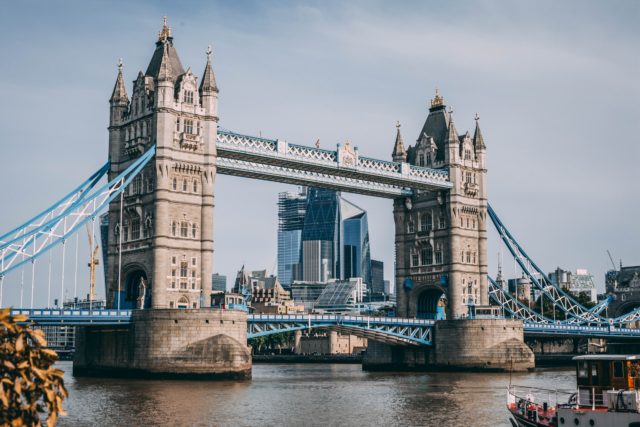 ---
A Bespoke, Yet Quirky City Escape
London is a global city. So finding creative, eccentric places to stay is not surprising. After every turn in this city, something new and exciting comes along. Its Airbnb selection matches this. Londoners are known for their grit, ingenuity and charm. Unique Airbnb's in London further this spirit. The beauty of this diversity, is that its up to you where you stay.
Whether that be in outlandish luxury, or authentic cosiness. You decide.