Sky Garden London
Stunning views
Creative and unique space
Spacious
Feels safe
Entry is free
Misleading info on website
Very cold inside, in winter
Expensive drinks and poor bar service
3.8
Brilliant experience, but wrap up warm!
Just a few minutes walk from Monument tube station stands one of London's most iconic skyscrapers nicknamed the Walkie-Talkie, because of its distinctive shape. Situated on the 35th (top) floor of the stunning building at 20 Fenchurch Street is Sky Garden, a space that spans three storeys and offers 360 degree uninterrupted views across the City of London. Entry to Sky Garden is free, but you'll need to book in advance because it's very popular for obvious reasons. There is the option to just turn up, but it's time restricted, there's no guarantee of getting in and queues are long!
As you enter the building you pass through an airport style strict security process. Then up you go in the lift, which is very fast. In seconds the doors reopen and you enter into a wide open space on the top floor with a bar in front of you and beyond the bar is the breath taking panoramic view of London. The views are truly breath-taking. It's a very large and open space with tables dotted around and a few VIP sofas. We booked a table at Sky Garden and was very politely welcomed to it and told a waiter would be along shortly. Actually, the waiter kept walking past without acknowledging us, and with the exciting views and steps leading up to the garden area, we couldn't resist but to take a wonder. You can walk up one side, enjoying the gardens as you walk around the top and back down another set of steps on the opposite side. When we got back, our table had been taken, and there's a rule that if you leave your table for too long it does become available to other people, but as the bar waiter hadn't come to us, we were offered another table which was nice.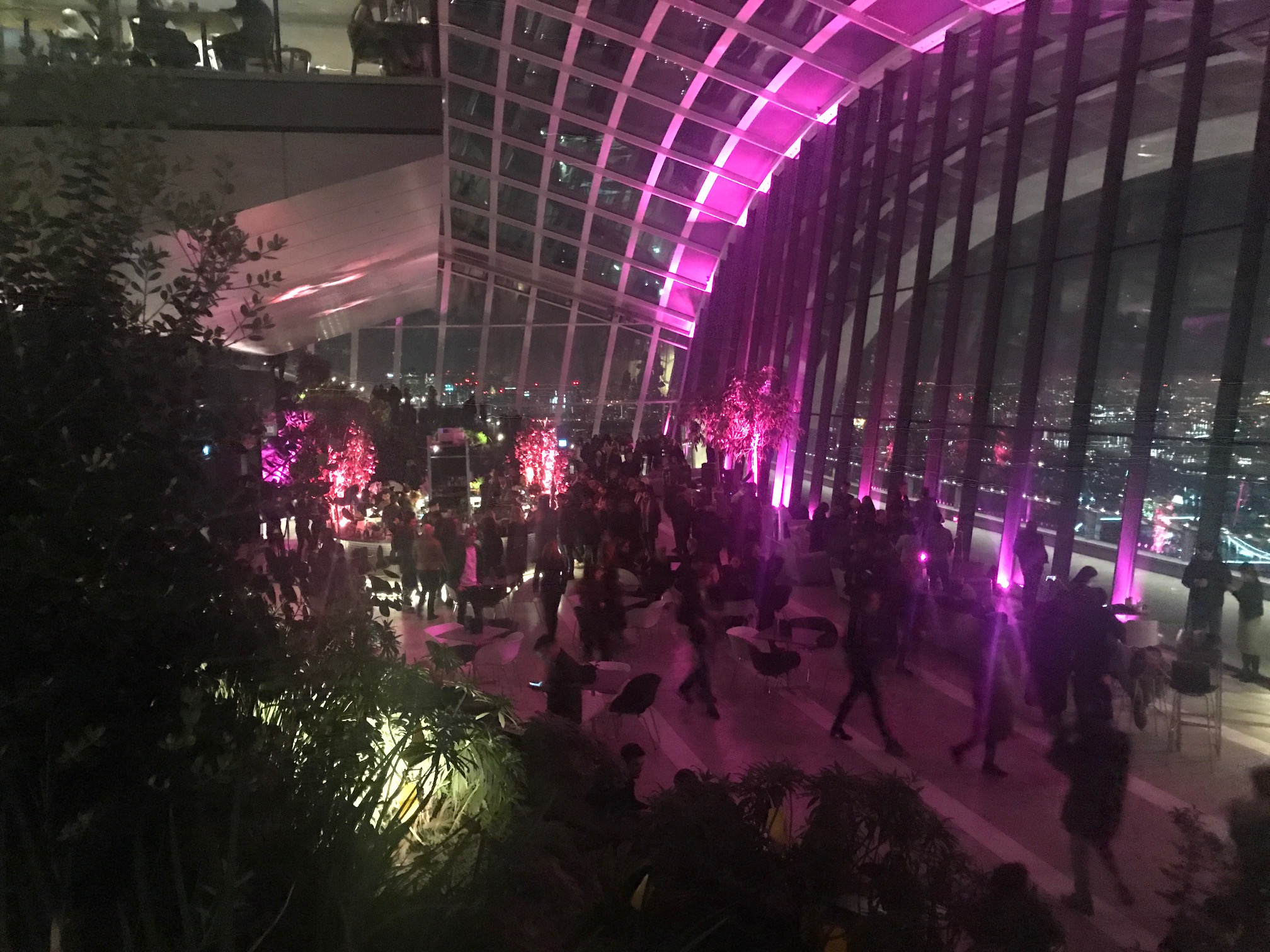 Something I haven't mentioned yet is that it is VERY cold! Like freezing, apparently because of the plants! Most staff were wearing scarves and whilst the website does recommend wearing "appropriately warm clothing when visiting City Garden Bar in winter months.", this information is hidden deep within their site, and quite misleading. Literally take a scarf and warm coat! A further bit of disappointment was the fact we were expecting a live band, as stated on their site, but instead there was a DJ, which was very cool, but not what we expected.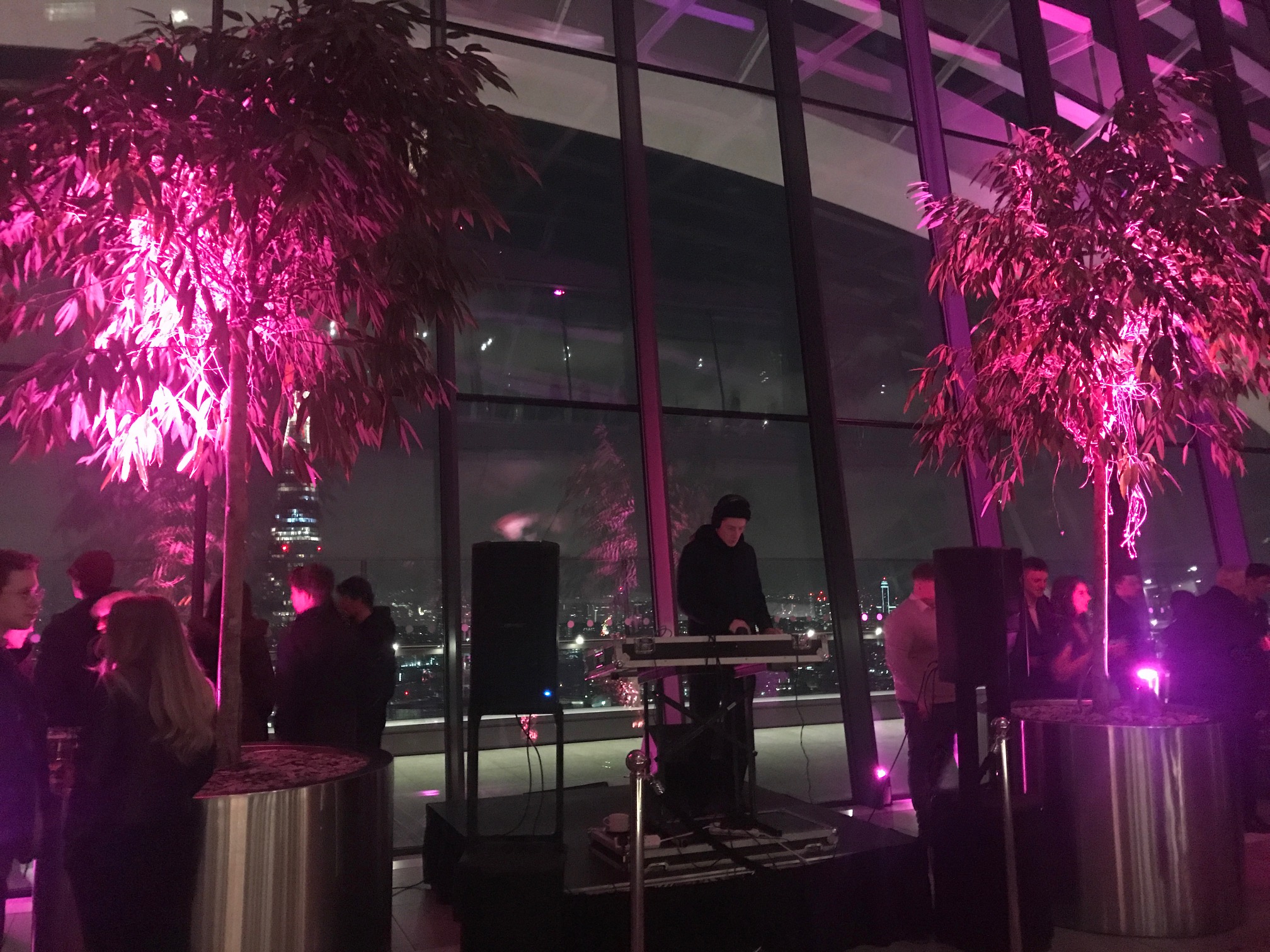 Whilst we're on the negatives, it took a long while to get served, and despite the bar man seeing me and my girlfriend waiting, he decided to serve another person before us, who arrived to the bar after us (annoying). We ordered 2 winter Espresso Martinis. He spilt a bit and one of the drinks was literally half full – as the price came to £28, I felt the need to say something, so I politely asked "shouldn't the drinks be poured to the top?", to which he answered "I shook them too much which causes more froth". I couldn't be bothered to argue or let it effect such an amazing experience. We enjoyed our drinks slowly, overlooking the London evening skyline and after about 45 minutes decided it was too cold to stay.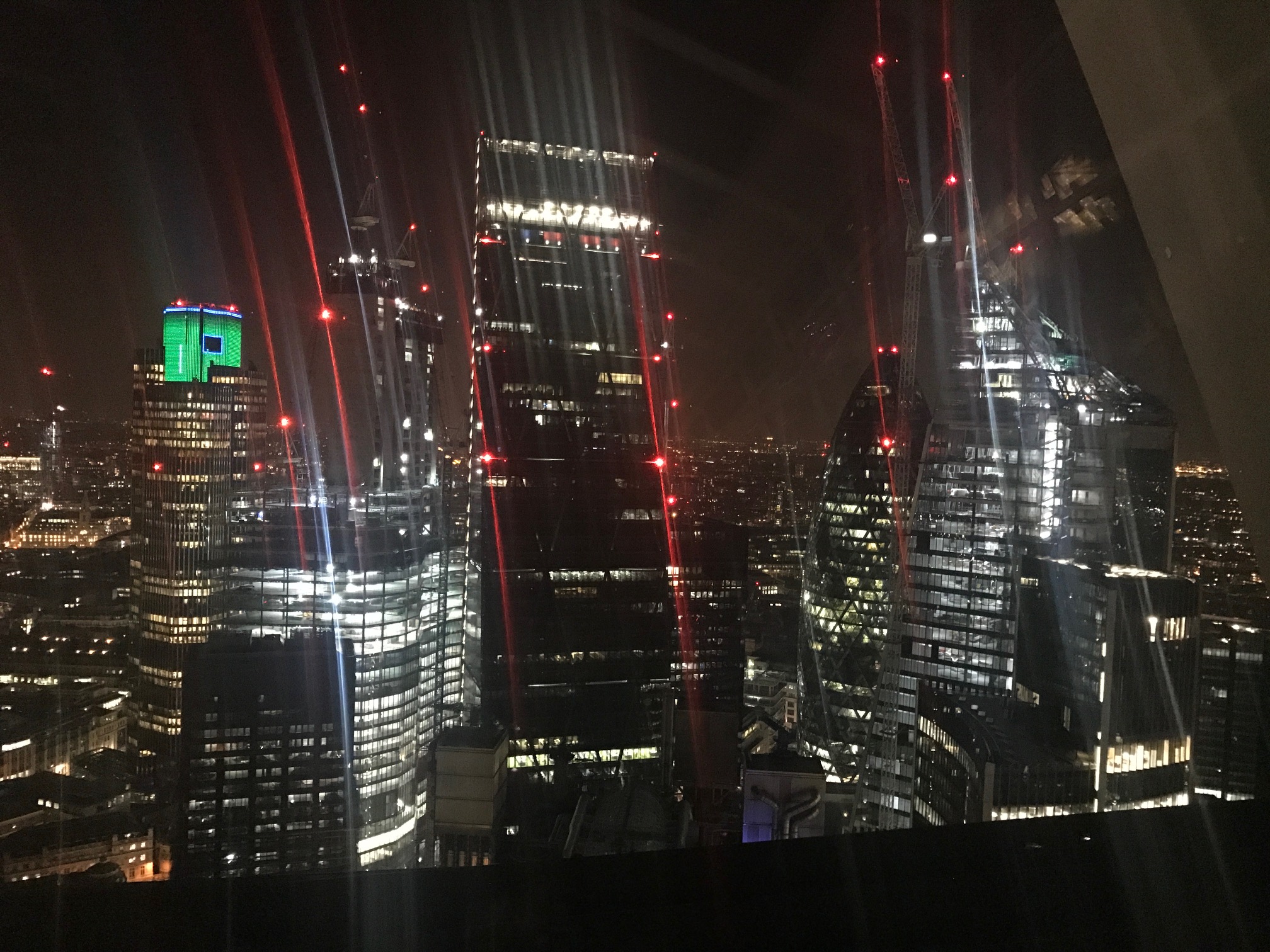 In summary, it was a different experience to what was expected, and a mixed review on staff, but despite this, the place is a real treat to look at and be in. I will remember it for it's sheer beauty and hope they improve slightly on their customer services. Would I go back to Sky Graden? Yes, but only in summer.
Read about our top 5 things to do in London.