When Brits holiday abroad, its usually for one of two reasons, the sun or the sea. Many discount other options as not relaxing, or not different enough from the UK. Which is fair enough. We all have our holiday requirements. But, to rule out all holidays because the weather isn't optimal would be a real waste. Winnipeg in Manitoba, one of the coldest cities in Canada, is an example of a location with less-than-tropical weather but with lots to do and see. Here, the sheer amount of pursuits and trips to get stuck into distracts from the weather. You may even find the climate becomes irrelevant altogether!
Read on to find out why Winnipeg, Canada could be your next chilly escape…
---
Winnipeg Ghost Walk
Getting to know a place properly is usually one of the first things visitors to a new place do. Though, this can be difficult when not much about the area is known. Well, kill two birds with one stone on the Winnipeg Ghost Walk!
As the longest running supernatural walking tour in the city, the ghost walk embraces a blend of historic and ghostly tales to embellish your view of the city. This makes for a truly unique touring experience.
The company providing the tours was developed by Matthew Komus, author of Haunted Winnipeg. So you can really get to know the city, with someone who knows it through-and-through. The most popular tour takes place in the Exchange District, a cultural hub for the city. If you aren't too distracted by the harrowing tales, be sure to keep an eye out for places you may want to visit later.
Tickets cost $15 for adults, and $10 for youths, so bring along the family too. As long as none of you are too squeamish!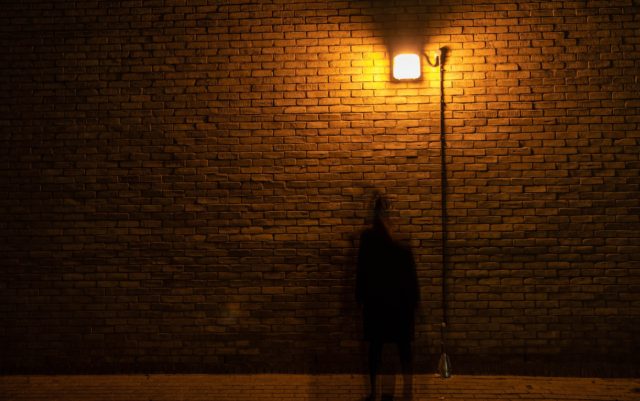 Winnipeg Scavenger Hunt
If a tour of the city with chilling tales as company is a bit too much for you, then this may be just the thing. The Winnipeg Scavenger Hunt is a great activity to have fun whilst getting to know the area.
Each scavenger hunt is different, highlighting different parts of the city. You'll trace 6000 years of the history of Canada, along two major rivers. With more than 20 challenges to complete, you have two hours to finish your epic adventure. Each team will have challenges, solve puzzles and explore famous landmarks.
This modern day treasure hunt allows for a detailed scouring of Winnipeg, from the palatial Legislative Building to the serene Saint Boniface Cathedral. Stroll the wide streets and learn why Winnipeg is a special city.
You can start your scavenger hunt at any time, with anyone you choose. So for those wanting a flexible schedule, this could be the tour for you!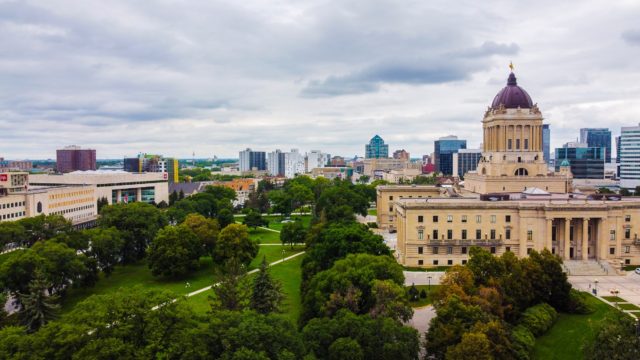 Assiniboine Park Zoo
As a country with 40% of its landmass classed as Arctic, Canada has flora and fauna unique to its sub-zero location. Polar bears, Arctic fox's, and beluga whales just to name a few. Their frozen habitats become scarcer by the year due to climate change. So having these unique creatures in captivity becomes even more valuable.
At Assiniboine Park Zoo, some of these mesmerising animals are cared for and displayed for the public. They have polar bears, seals, even reindeer! All kept in enclosures mimicking their natural habitats. Seeing them up close makes the impact of their environment loss much greater. Because of this, a visit here would be worth it in more ways than one.
The Zoo also has some great interactive fun to try out. Aunt Sally's Farm features goats, donkeys, horses, and pigs just waiting to be visited. And kids can enjoy themselves on the playground alongside the lively goats.
Tropical animals like monkeys, bats, parrots, and frogs also call the Zoo their home. Along with countless other curious critters from around the world. A real global exhibition.
Assiniboine Park Zoo is set in a gorgeous green retreat, with acres to wander and gaze at all the greenery. The Tundra Grill, along with various other scattered stalls and shacks are all on standby to keep you refreshed. No need to worry about where the family will eat!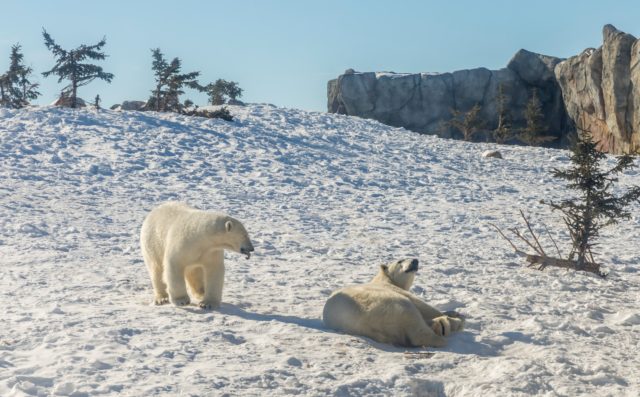 ---
In Winnipeg, the abundance of activities you can take part in is overwhelming. And the last thing you want to be doing on holiday is whittling down what to do. So, take a load off and experience a more casual side of Winnipeg and Canada. In my opinion, this is probably the best way to see the city itself. Here are some less structured things to do and see here.
What Else To Do and See in Winnipeg
Canada Museum for Human Rights
Canada is a developed, modern country. Matching this, most of the populous boasts an evolved way of thinking. The City of Winnipeg is no exception. Not surprisingly, the first museum dedicated to human rights was chosen to be here.
The Museum explores the nature of human rights, and what that means for the average person. They detail how best to serve communities, and how to treat the people around you. This could be a very valuable visit for those wanting to expand their knowledge on a more philosophical note.
Exhibitions are regularly rotated, with new and exciting ventures being added often. With their Diversity of Human Rights Exhibition, and the Stories of Girls in War exhibition both being examples of these. They also focus a lot of the information on Canada, so there's an opportunity to engrain yourself further into the culture. This fascinating journey into Canada's progressive mindset is sure to enhance your view of the country, and Winnipeg itself.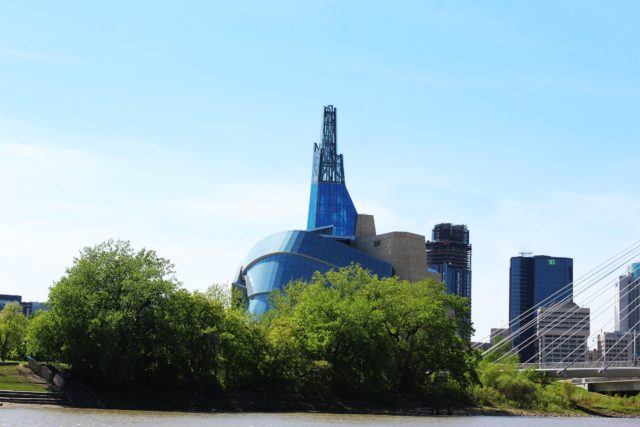 The Forks
One of the best ways to really get to know a city is through shopping. It gives you a chance to take your time, and really learn about the area and the people living there. The best place to do this in Winnipeg would be at The Forks.
For over 6,000 years, the junction of the Red and Assiniboine Rivers has been a meeting spot. First for indigenous peoples, then European fur traders and settlers, and finally now for market traders at The Forks.
The Forks is a hub for recreational, historical, cultural, commercial and institutional activity. For an exceptional array of dining options, and local makers and retailers, look no further. Just a short wander through this jam-packed area is a sensory wonder. Gorgeous sights, delectable smells and hurried sounds permeate the market. This creates a bustling, bazaar style atmosphere.
Neat promenades and intriguing national sites also dot the area, making for an all encompassing cultural experience. Learn more about the history of the site, and understand how it became the place it is today.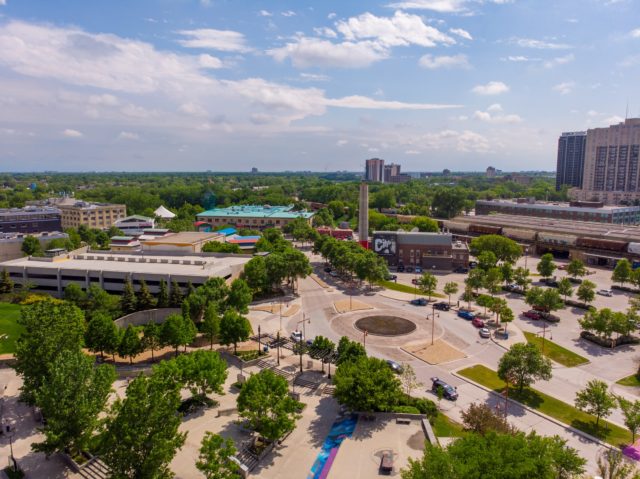 The Exchange District
Nestled in the heart of Downtown Winnipeg sits a focal point for arts and culture, The Exchange District. Originally a key spot in the trading of grain, the Exchange District has blossomed into a mecca for interesting and quirky artisans and residents.
Interestingly, many shops in the District are independent and thriving. Allowing for a wonderful network of stores to choose from. Denatured lab is an independent scent shop, specialising in handmade and bespoke perfumery. In contrast, Toad Hall Toys is a classic old toy shop, and a wonderland for the little ones. So you can see, there's never a shortage of fun for everyone involved!
When it comes to food and drink in the Exchange District, "local" and "innovative" are words that come to mind. Where possible, most eateries here use locally sourced ingredients to cook up truly special culinary creations. For a mouth-watering caffeine boost, why not try Colosimo Coffee Roasters for your taste of quality beans. Or, Cibo Waterfront Café for a scrumptious bite for lunch. Along with many more! The possibilities here are endless…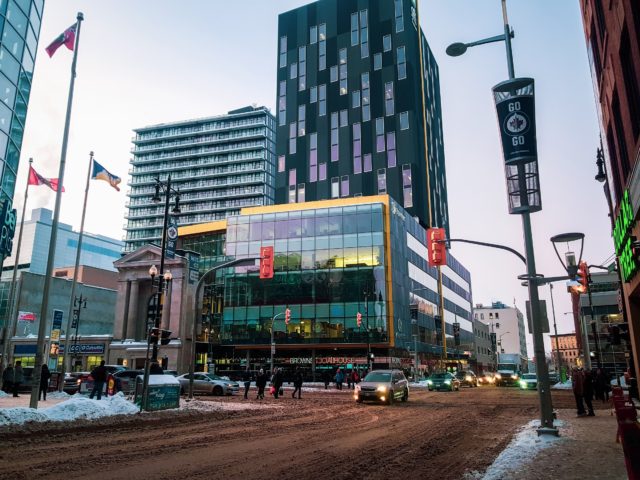 ---
Why Not Winnipeg?
Though not graced by the suns presence as much as other prospective holidays, Winnipeg certainly isn't lacking in things to do and see. Activities to get you thinking, to evaluate yourself and what you have to offer. For a somewhat philosophical trip.
On the other hand, a simple trip with sights and shopping is also an option. Flexibility and relaxation can also be enjoyed here.
So, why not make Winnipeg your next destination of choice? Throw on your hat and gloves, because Winnipeg beckons…